You've found your favorite Tyree House Plan.
You need changes made, and you're a visual person. You want to see how the changes will look before you buy. Right?
Enter your favorite house plan name. Enter your desired changes. We'll create a custom price quote and hand-drawn sketches of your house. Once the quote and sketches are complete, we'll email them to you. This usually can be completed within 24 hours.
Tyree House Plans can be changed.
Most customers need to make changes to our plans to fit their needs exactly. Here are a few examples of changes that we can make:
adding or removing windows
making a room larger
changing ceiling heights
adding a room
changing the kitchen or bath layout
All our changes are done in-house by the original design team. We edit the original design files for your house, and customize the plan to be just what you need. Then we send a new copy of the plan to you in the format you originally purchased. The whole process is super-easy.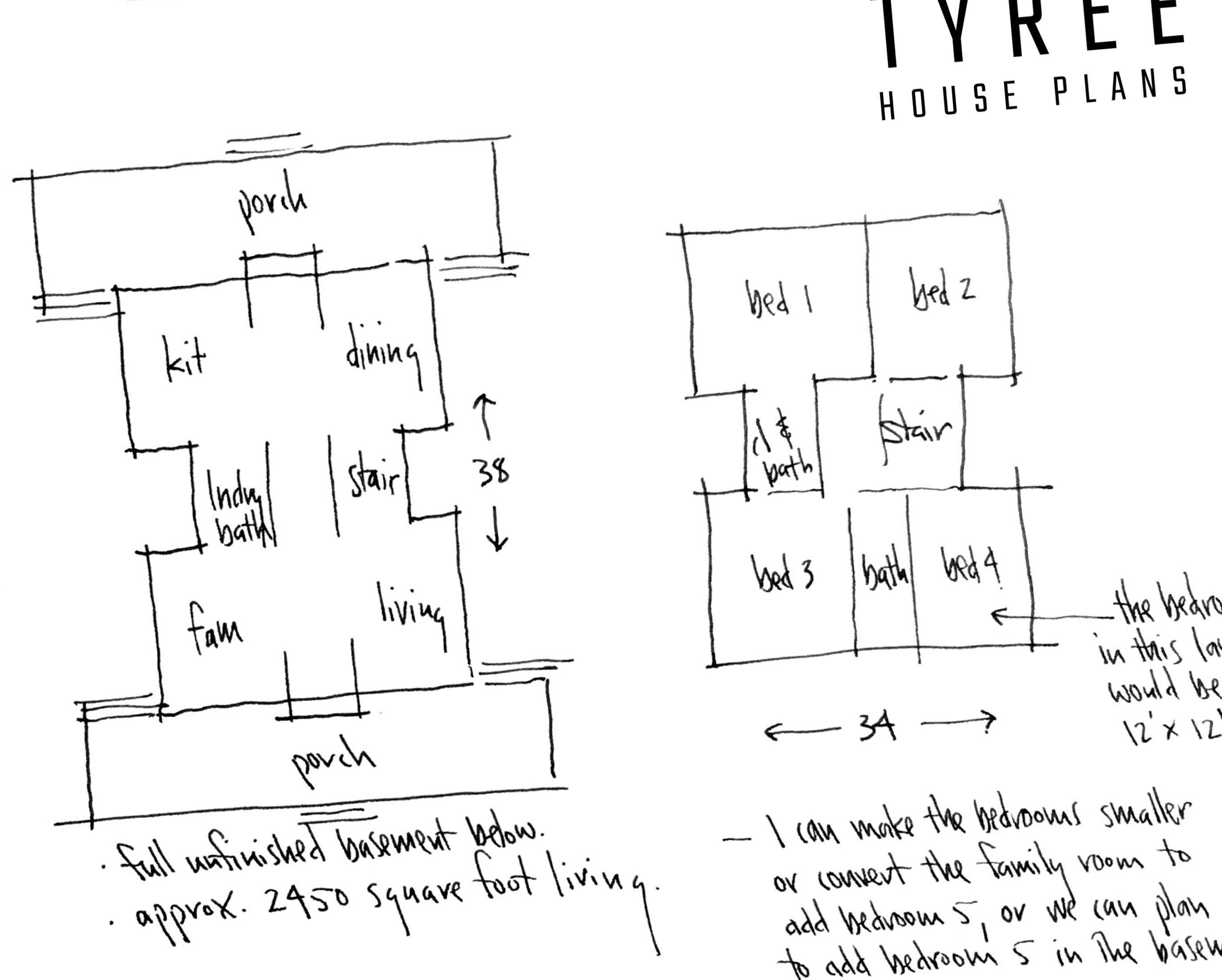 sample of design sketches