Most customers want to make changes to our plans to fit their needs exactly. Here are a few examples of changes that we can make:
adding or removing windows
making a room larger
changing ceiling heights
adding a room
changing the kitchen or bath layout
All our changes are done in-house by the original design team. 
We edit the original design files for your house, and customize the plan to be just what you need. Then we send a new copy of the plan to you in PDF, CAD and Sketchup Pro formats. The whole process is super-easy, and lots of fun.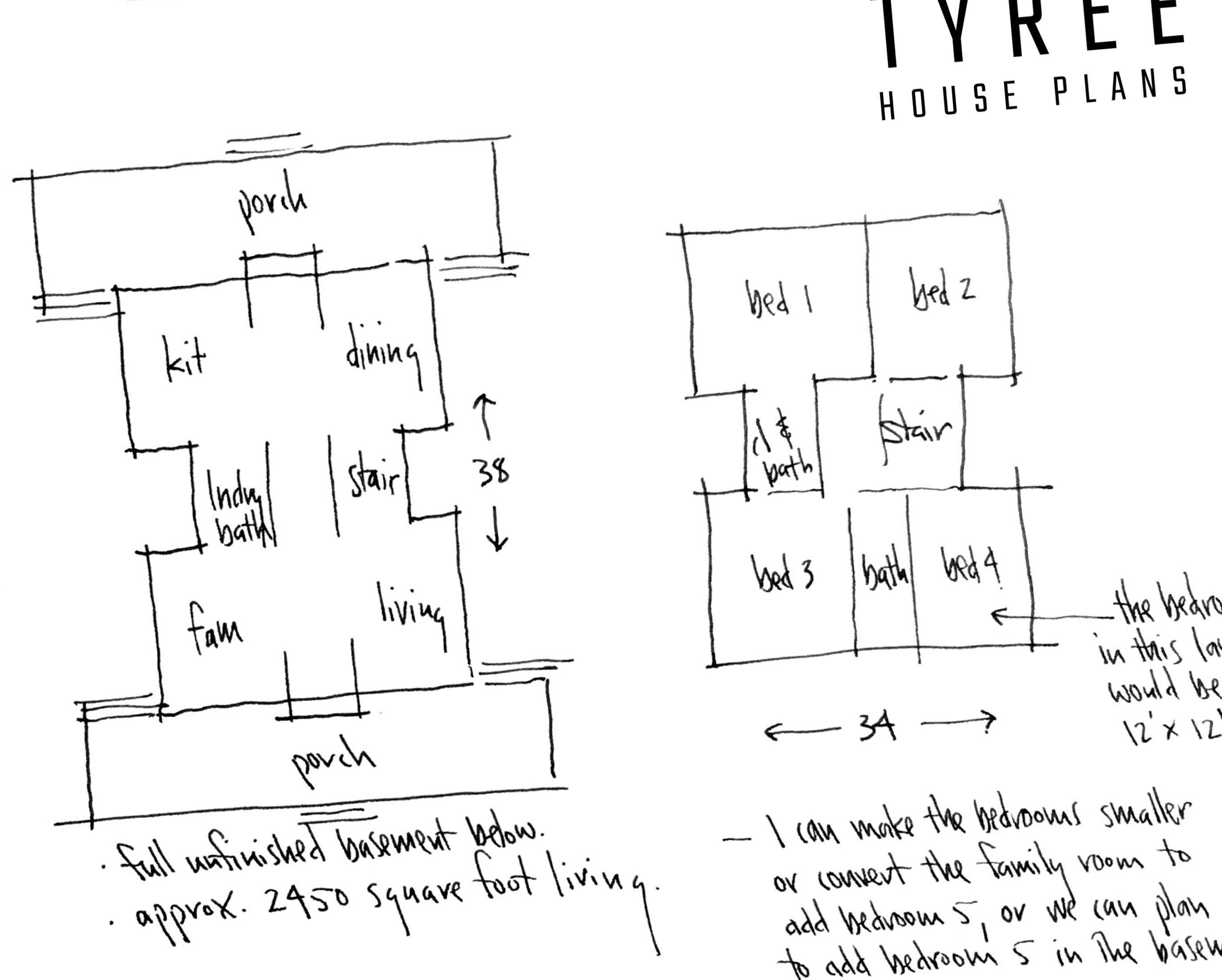 sample of design sketches