Description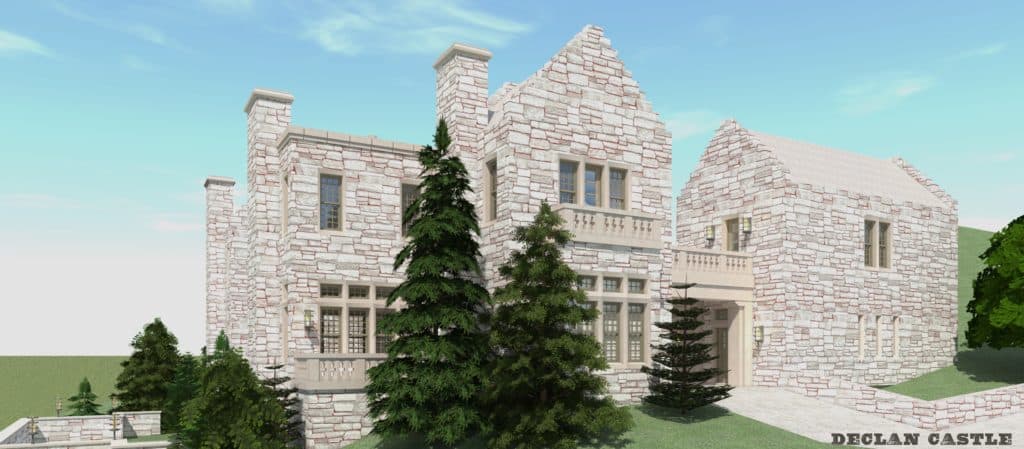 Declan Castle is a 6 bedroom castle design built over a hillside walkout basement. The interior courtyard is surrounded by the Gothic arched colonnade. Outdoor spiral stairs lead to the upper walks, and detached suites. Above the north garage is a private office suite with walkout to the north and east watch.
14′ ceilings first floor
12′ ceilings in master suite
10′ ceilings on second floor
109′ wide, 111′ deep and 50′ high
9,465 sq. feet of living space (2,215 basement, 3,050 first floor, 4,200 second floor)
2,681 sq. feet of additional space (681 porches, 2000 garages)
12,146 sq. feet under roof
Six Master Suites
The main house is designed with six master suites, including a full apartment suite with a kitchen above the south garage.
Construction
The standard version of this plan is designed with a walkout basement. The exterior walls are double 2×6 wood framing. The roof is slate and waterproof membrane over plywood deck, and pre-engineered wood trusses at 12:12. The upper walks are designed with a waterproof membrane system. The exterior is finished with stone over the wall structure.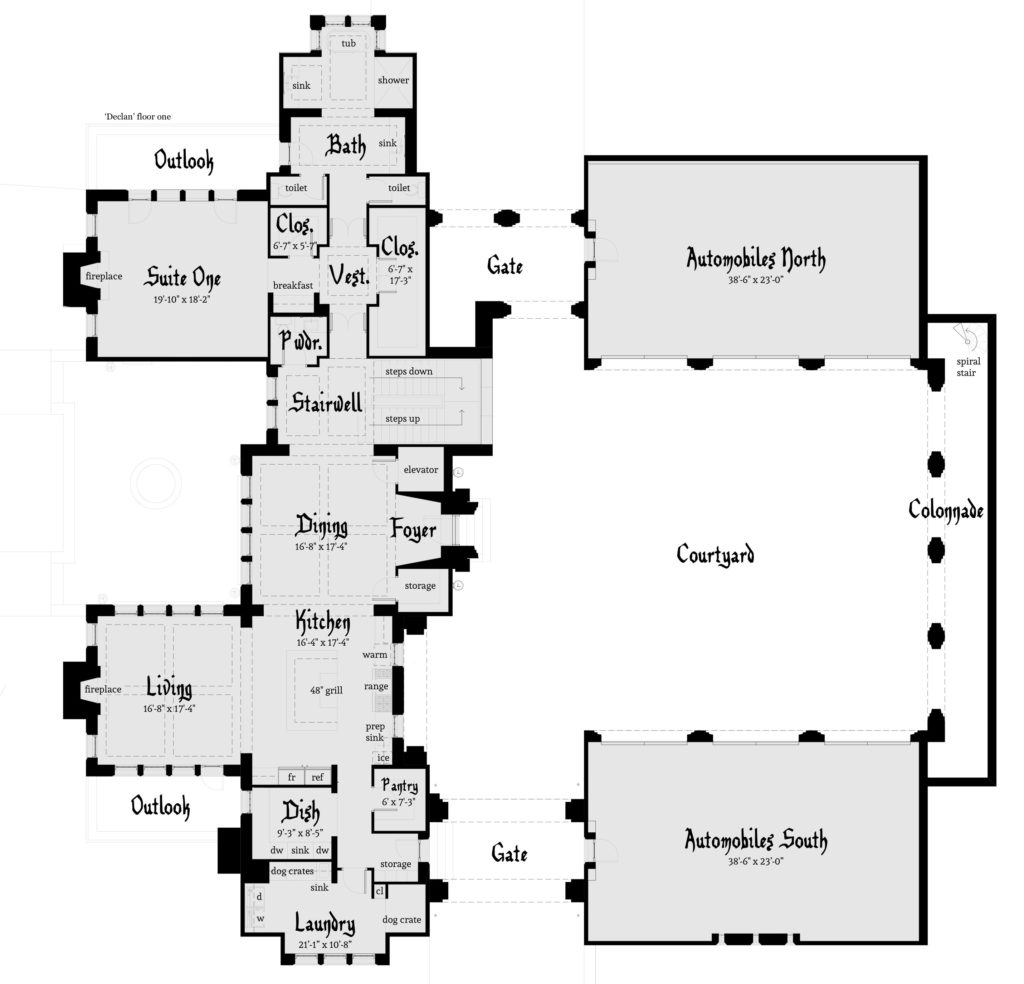 Floor 1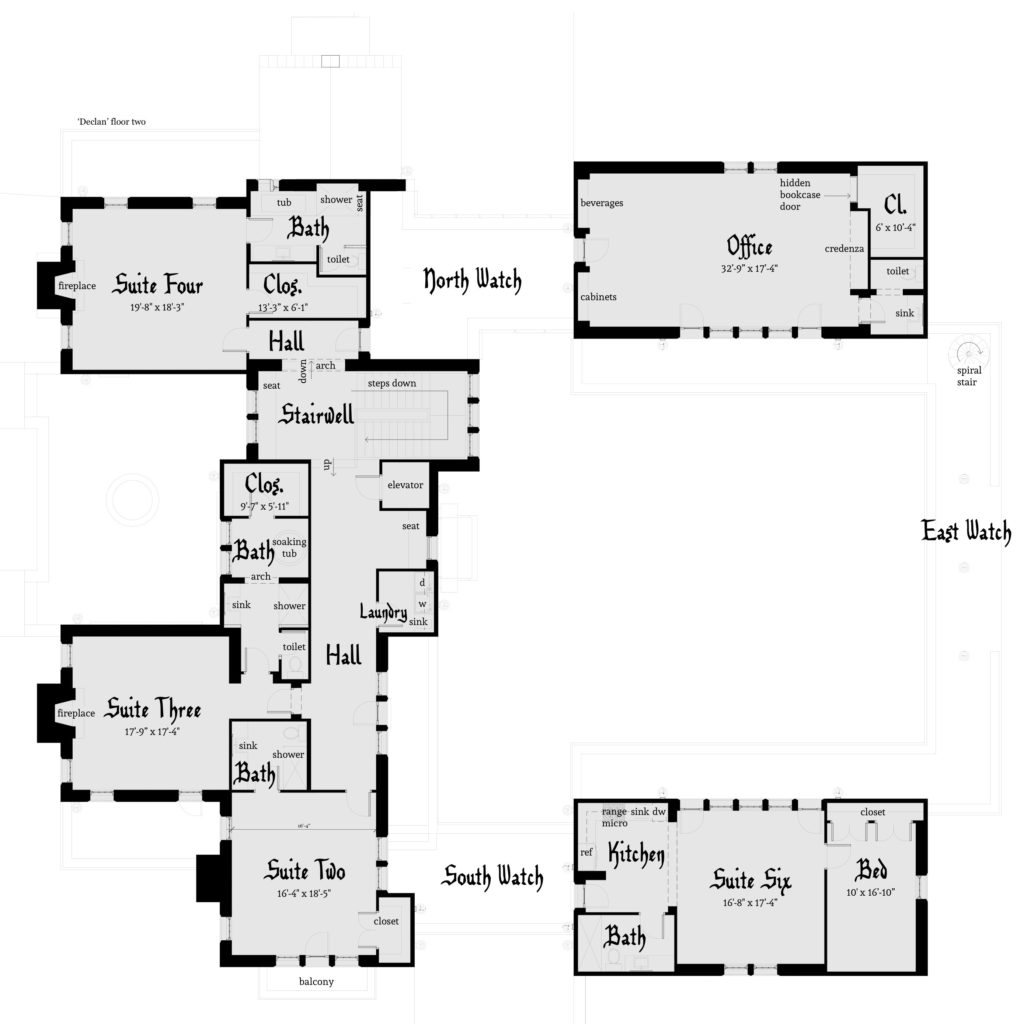 Floor 2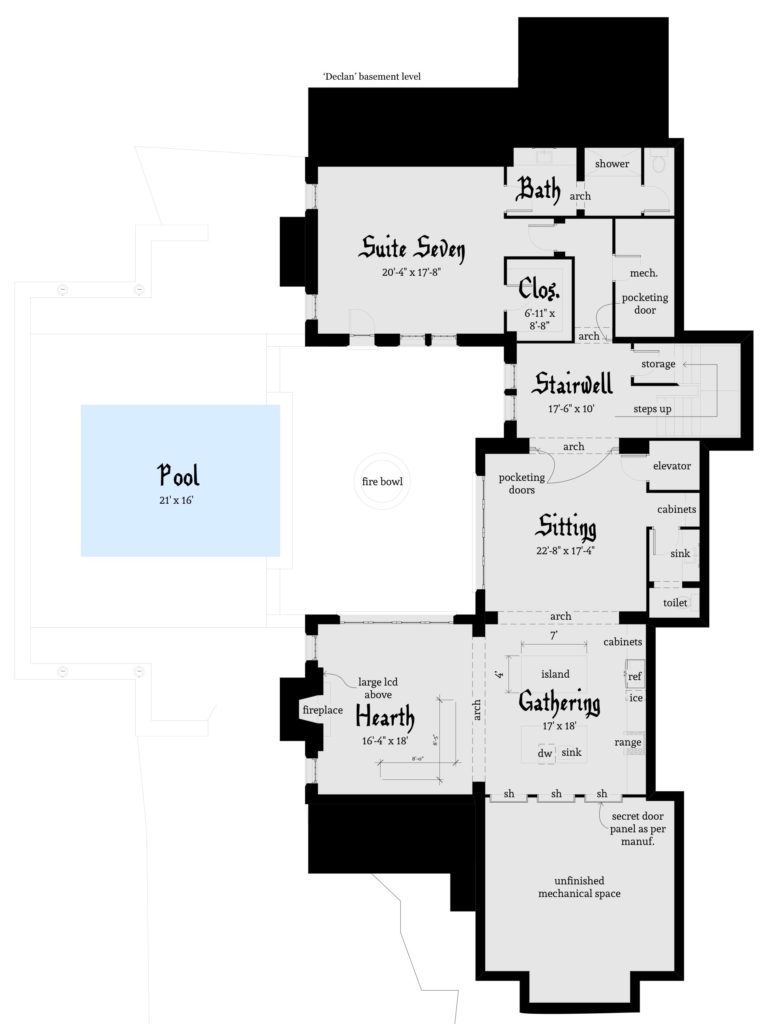 Basement