Description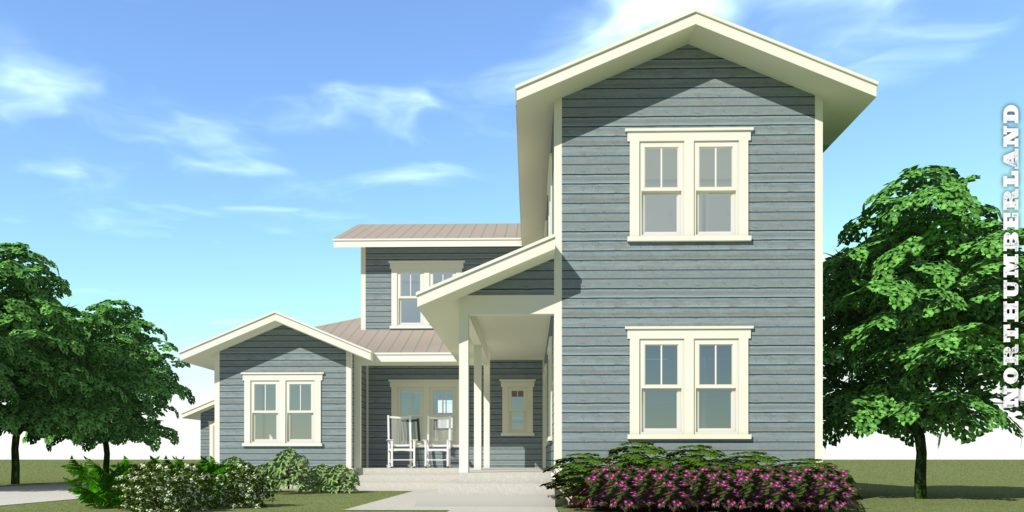 Northumberland provides a relaxing combination of traditional styling and modern open spaces.
The standard version of this plan is designed with a concrete slab on grade. The exterior walls are 2×6 wood framing. First and second floor systems are pre-engineered wood trusses. The roof standing seam metal over pre-engineered wood trusses.The exterior features simple trim and moldings, lap siding, divided windows, decorative railings and standing seam metal roof.
In 2008, this plan was the featured plan for FarmHouse Plans on Houseplans.com. It was also the featured plan for Top House Plans on Houseplans.com. In 2007, this plan was featured in the Orlando Sentinel as Design of the Week.
41′ wide, 59′ deep and 27′ high (main house)
23′ wide, 23′ deep and 14′ high (garage)
2,362 sq. feet of living space (1,329 first floor, 1,033 second floor)
885 sq. feet of additional space (356 porches, 529 garages)
3,247 sq. feet under roof
9′ ceilings throughout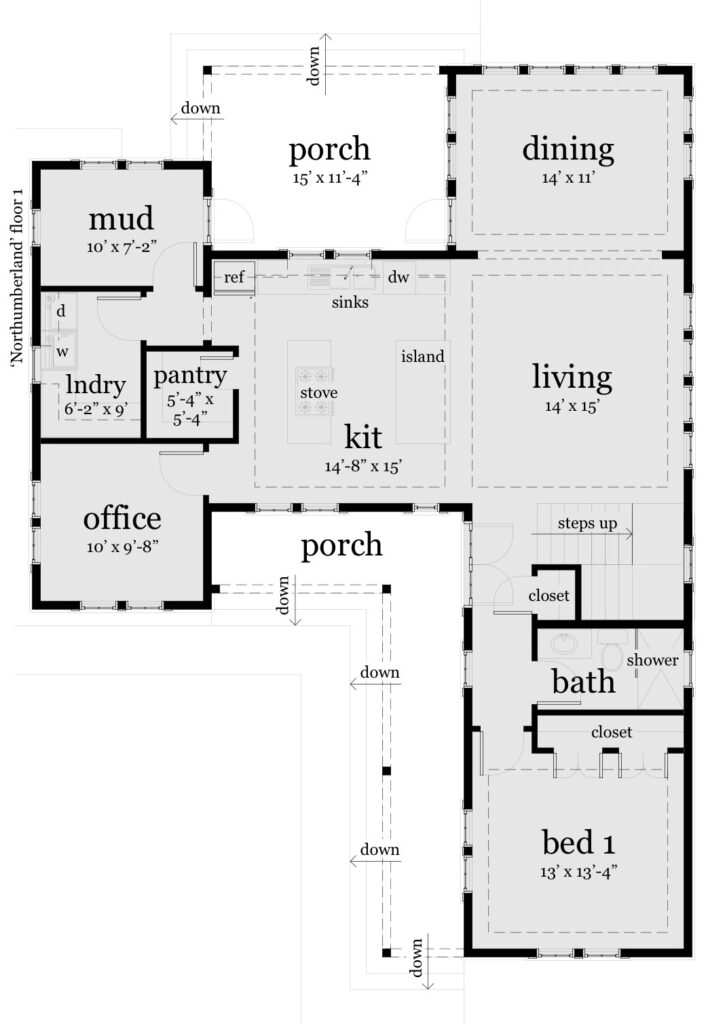 Floor 1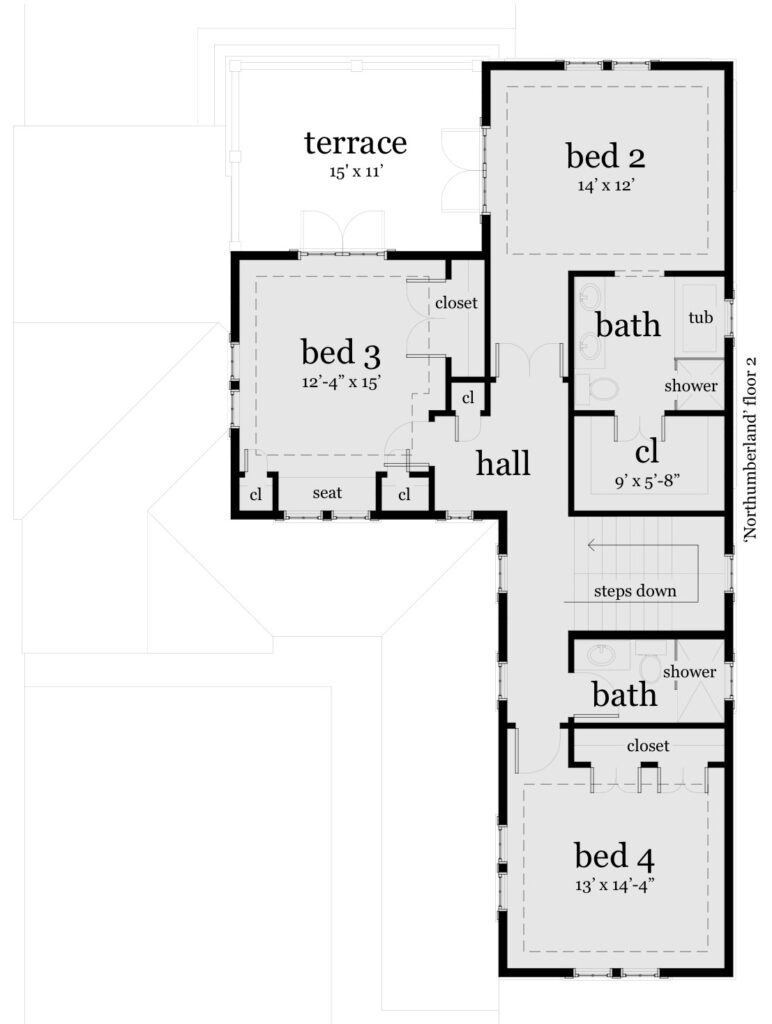 Floor 2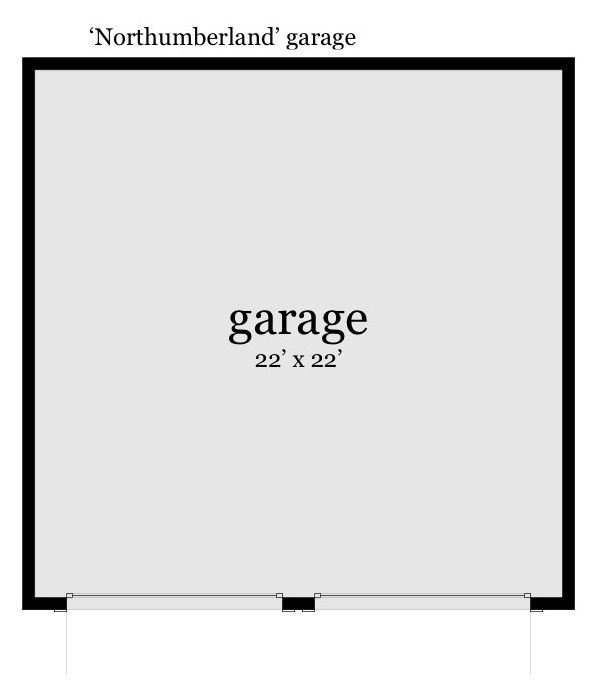 Garage