Description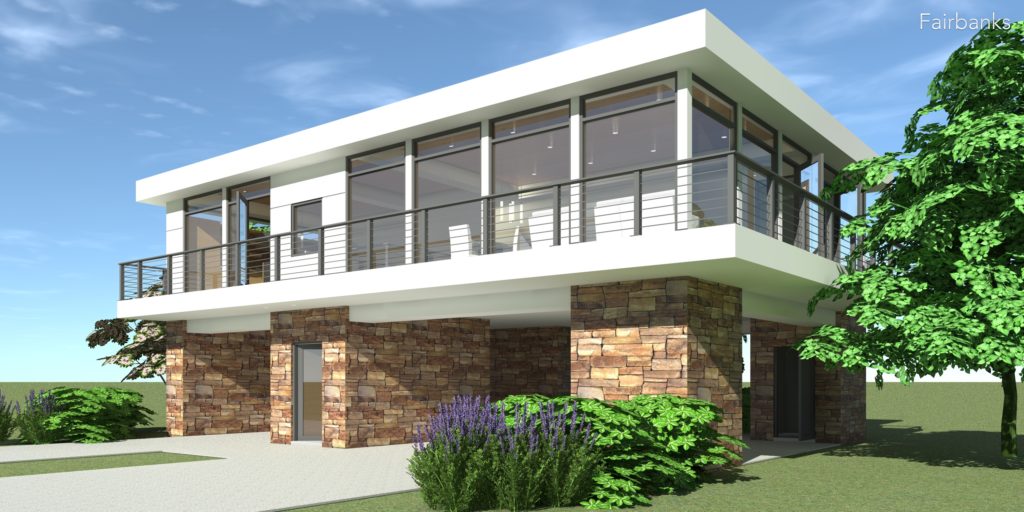 Fairbanks is a modern carport home with living spaces on the upper floor, and plenty of covered parking and storage below.
This plan is designed with a concrete slab on grade. The walls are wood framing with r19 spray foam insulation. The floor system is pre-engineered wood trusses. The roof is standing seam metal, a plywood deck, and pre-engineered wood trusses. The exterior is finished with stone and stucco over a waterproof barrier and wall sheathing.
50′ wide, 34′-6″ deep and 23′-5″ high.
9′ ceilings
1,520 sq. feet of living space (117 floor1, 1403 floor2)
1,210 sq. feet of additional space (137 mechanical, 1,073 garages)
2,730 sq. feet under roof
Floor 1
Floor 2