Description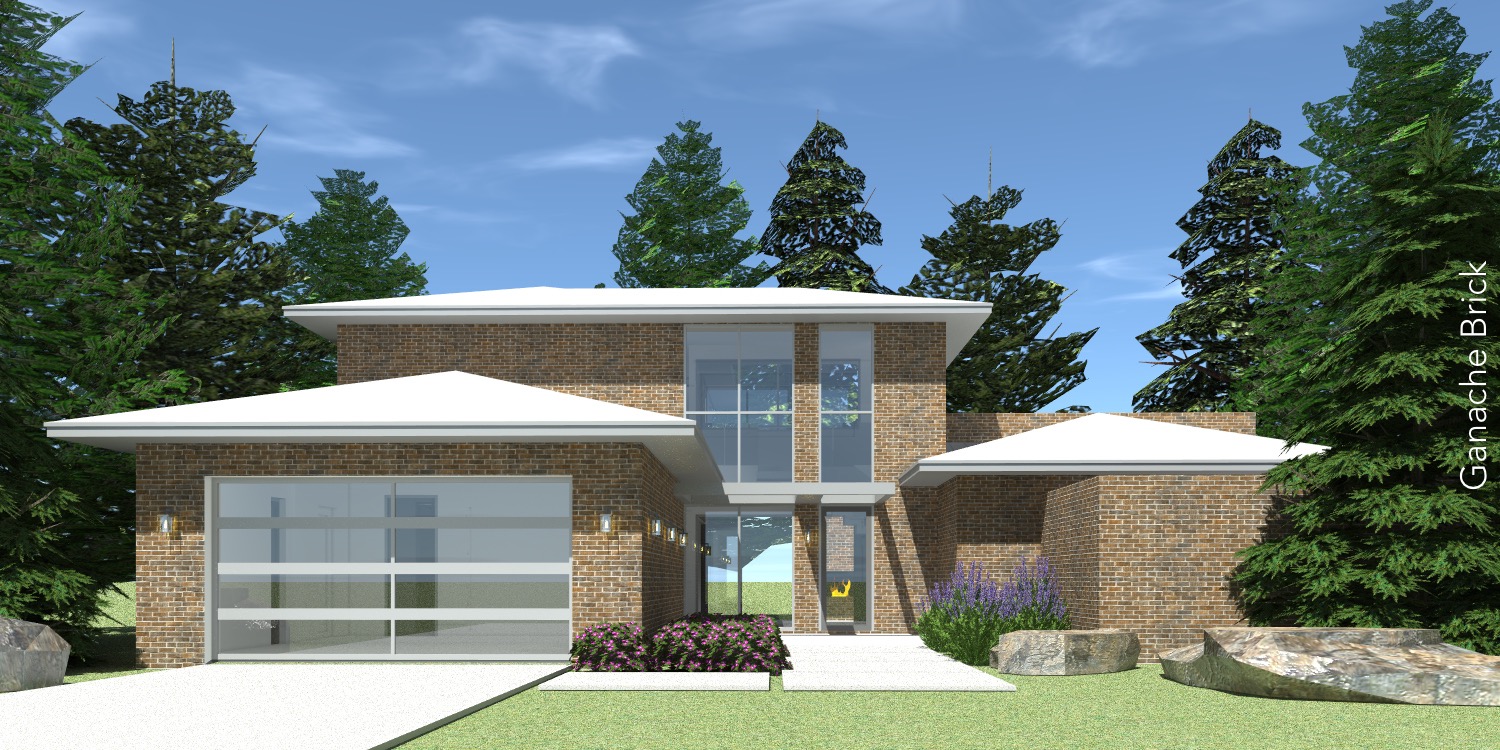 Ganache Brick is a modern home with a two story theater room and a modern stair leading to the upper floor. The modern kitchen serves an eating bar and dining. Folding doors open the back of the house to the outdoor living space with fireplace and waterfall pool.
The master bath is open to the private outdoor garden, and is full of natural lighting. The upper floor with 2 bedrooms, office and bath, also opens to a rooftop observation deck with glass railings.
This plan is designed with a concrete slab on grade. The exterior walls are 2×8 wood framing with r30+ spray foam insulation. Floor systems are pre-engineered wood trusses. The roof is standing seam metal, a plywood deck, and pre-engineered wood trusses at 4:12. The exterior is finished with brick over a waterproof barrier and wall sheathing.
60′ wide, 65′ deep and 25′ high.
2,459 sq. feet of living space (1,762 first floor, 697 second floor)
896 sq. feet of additional space (368 porches, 528 garages)
3,355 sq. feet under roof
10′ ceilings downstairs
20′ ceilings in theater
9′ ceilings upstairs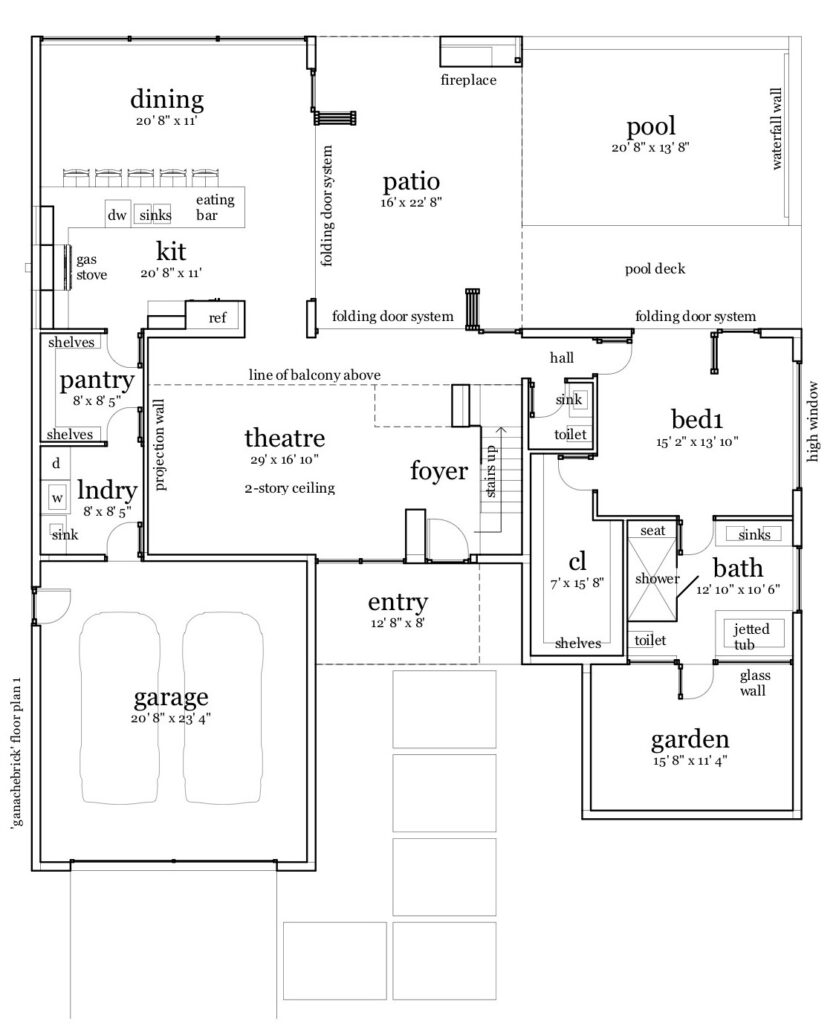 Floor 1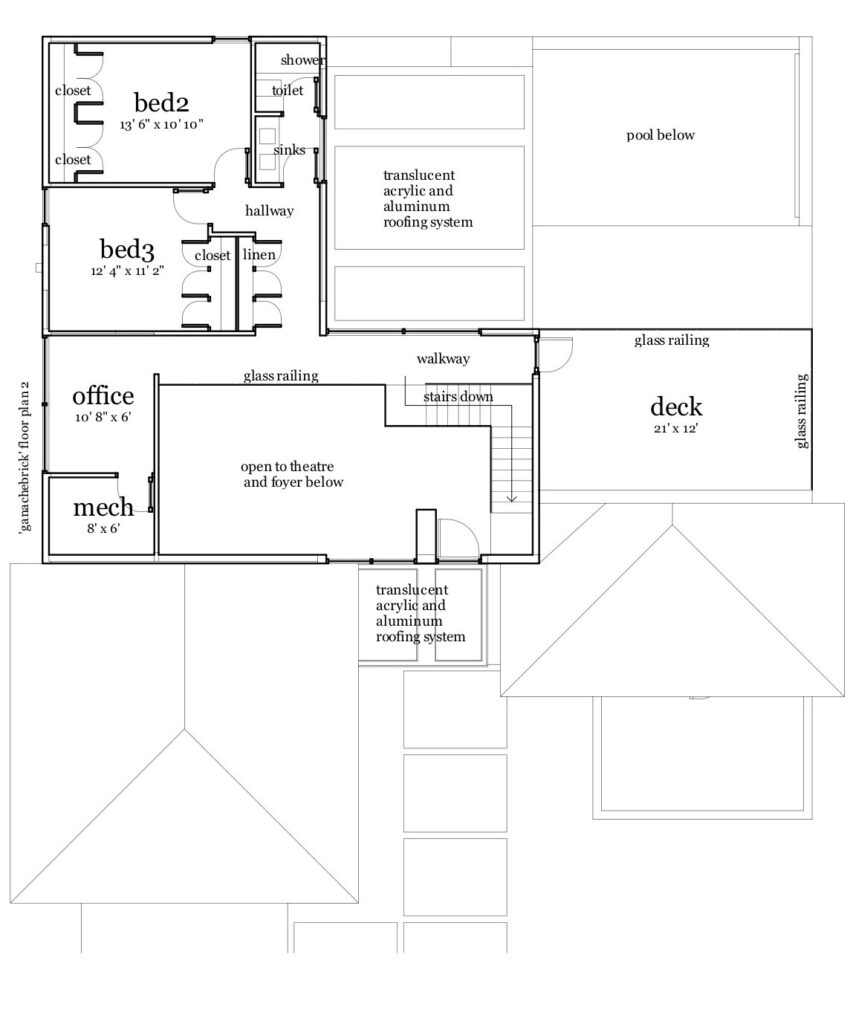 Floor 2