Description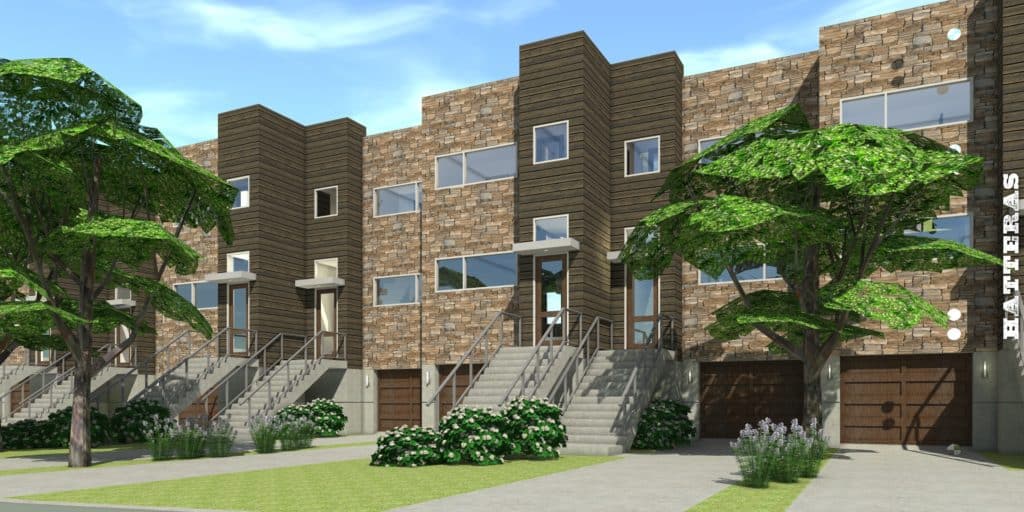 A modern zero lotline plan which can fit onto almost any lot. Hatteras can be built up against adjacent structures and provides a 2 hour firewall within the left and right walls. On lots which allow multi-family density, this plan can be built in groupings of 2 or more. The basement level is designed to be built into a slope, which makes this plan adaptable to properties with a grade.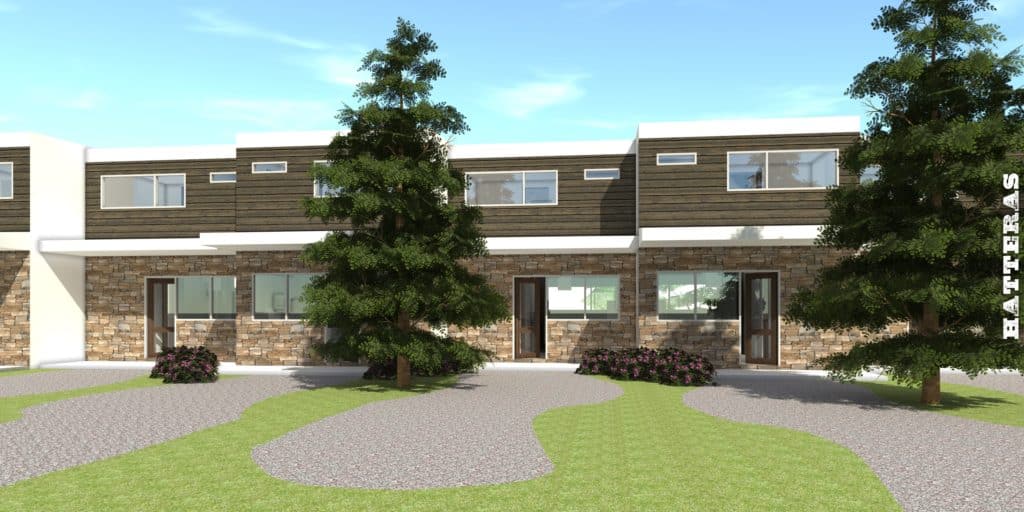 The standard version of this plan is designed with a concrete slab on grade and poured concrete basement walls. The exterior walls are 2×6 wood framing, with a 2 hour fire rating. The roof is sloped metal over plywood deck, and pre-engineered wood trusses. The exterior is finished with stone and wood over the wall structure.
18′ wide, 43′ deep and 35′ high.
10′ ceilings in living, dining, and kitchen
8′ ceiling in basement garage and second floor
1,456 sq. feet of living space (736 first floor, 720 second floor)
844 sq. feet of additional space (108 patio, 736 garages)
2,300 sq. feet under roof