Description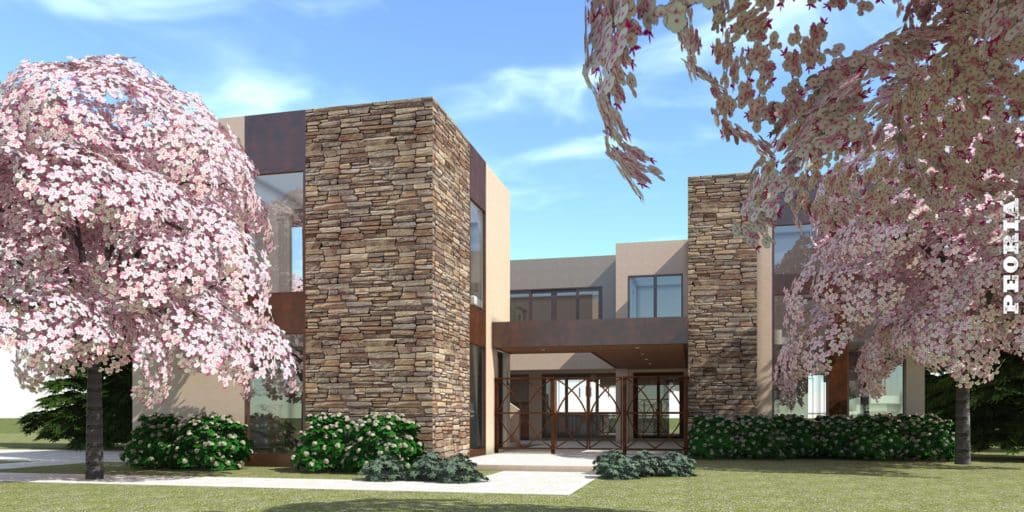 The Peoria plan features an enlarged pool courtyard, garage apartment, large upstairs bedrooms and a custom kitchen layout. The half bath at the base of the stairs also functions as an above-ground storm shelter and safe room.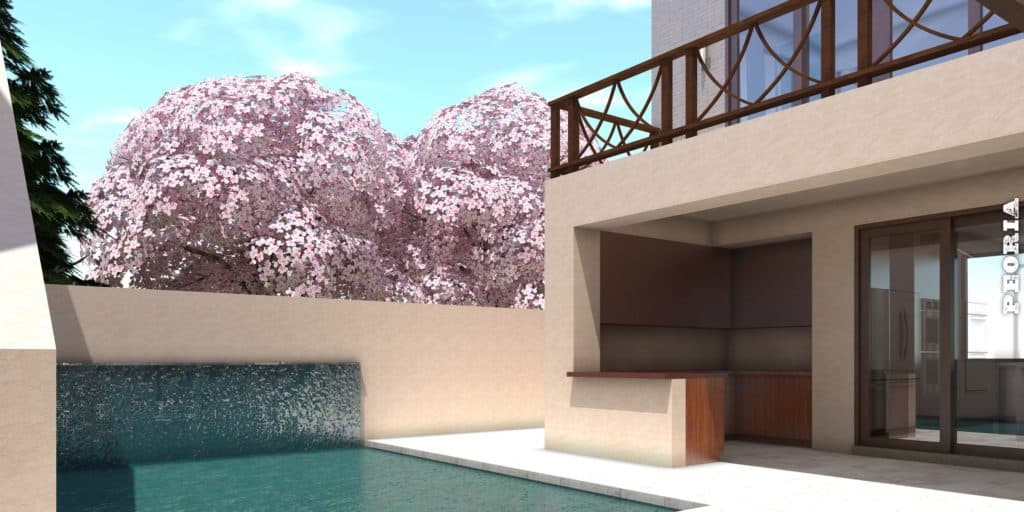 This plan is designed with a concrete slab on grade. The exterior walls are 2×8 wood framing with r36+ spray foam insulation. The second floor system is pre-engineered wood trusses. The flat roof is a membrane, a plywood deck, and pre-engineered wood trusses. The exterior is finished with stucco and tile over a waterproof barrier and wall sheathing.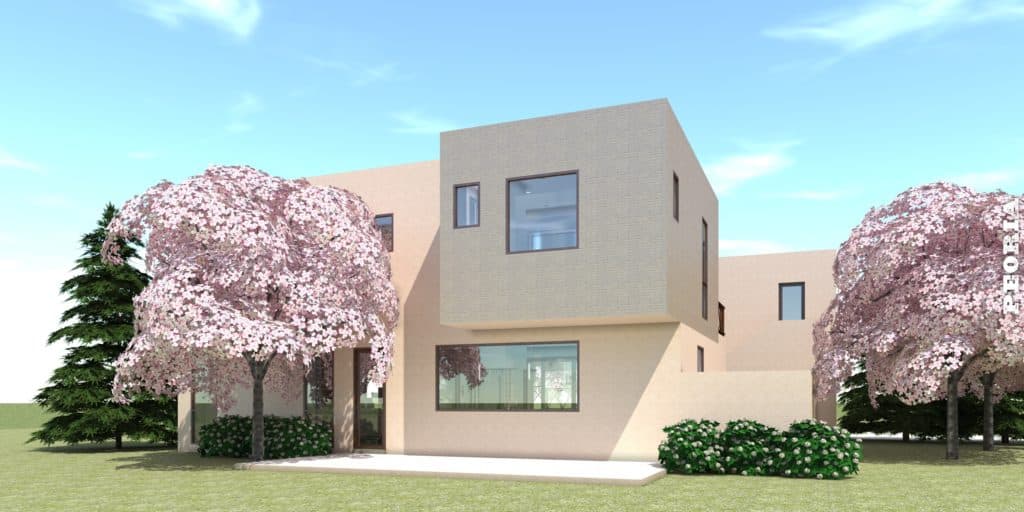 9′ ceilings throughout
52′ wide, 68′ deep and 22′ high.
3,100 sq. feet of living space (1,291 first floor, 1,809 second floor)
4,463 sq. feet of additional space (309 porches, 426 garages)
3,835 sq. feet under roof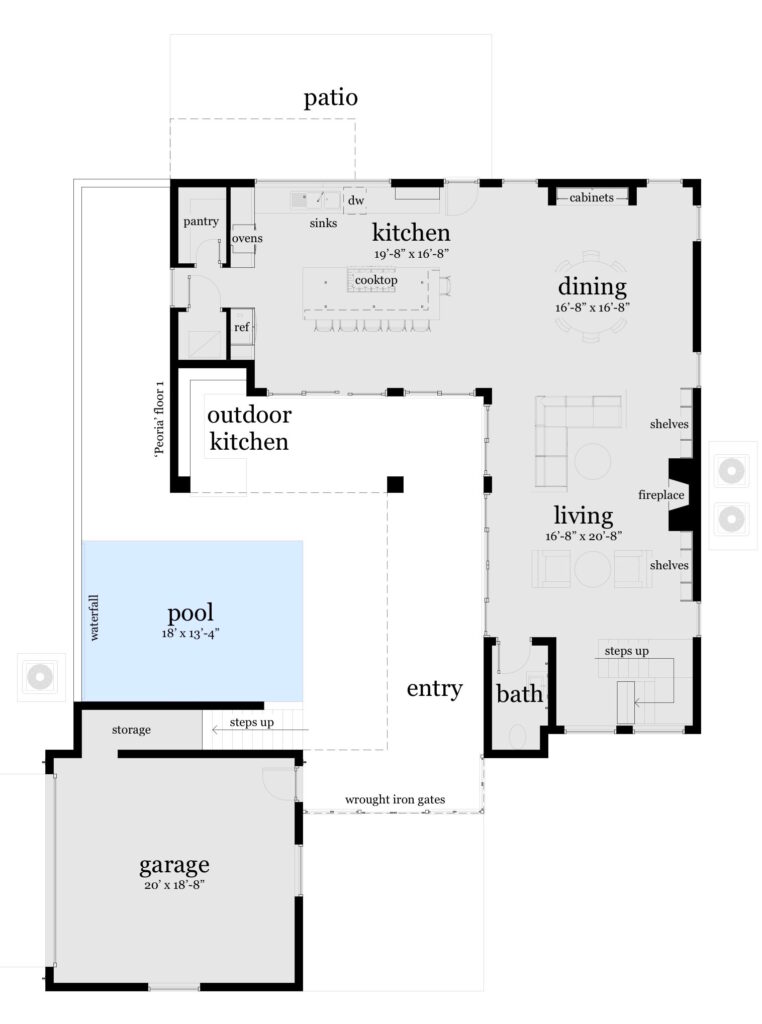 Floor 1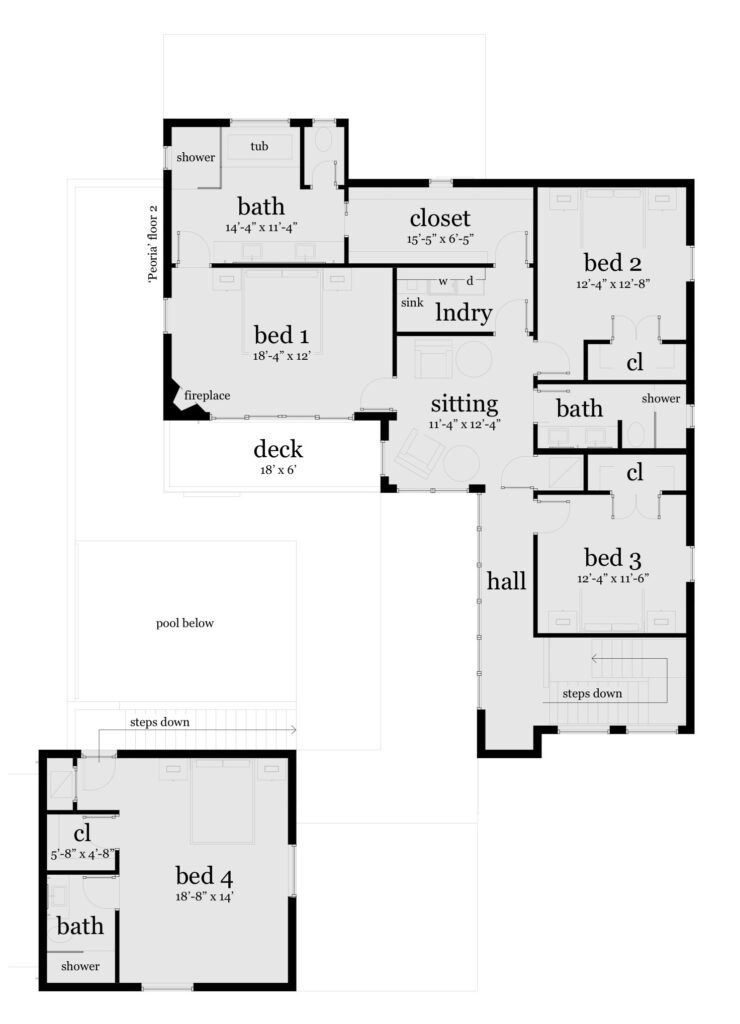 Floor 2