Description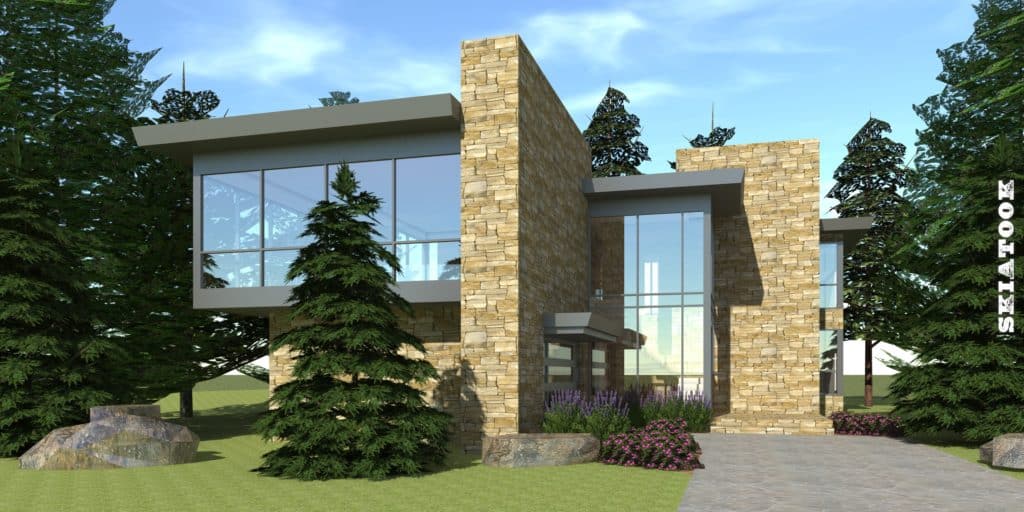 Skiatook is a modern home with the main living spaces upstairs. The view is toward the front of the lot. The rear has a private sundeck and family room. Identical bedroom suites are on both upper and lower floors.
The standard version of this plan is designed with a concrete slab on grade. The exterior walls are 2×6 wood framing. The roof is metal over a plywood deck, and pre-engineered wood trusses. The exterior is finished with stone over the wall structure.
In 2008, this plan was featured as Editor's Pick on Architectural Designs.
52′ wide, 69′ deep and 31′ high.
9′ ceilings throughout
10′-6″ ceilings in living room
3,469 sq. feet of living space (1,626 first floor, 1,843 second floor)
460 sq. feet of additional space (460 garages)
3,929 sq. feet under roof
Floor 1
Floor 2