Description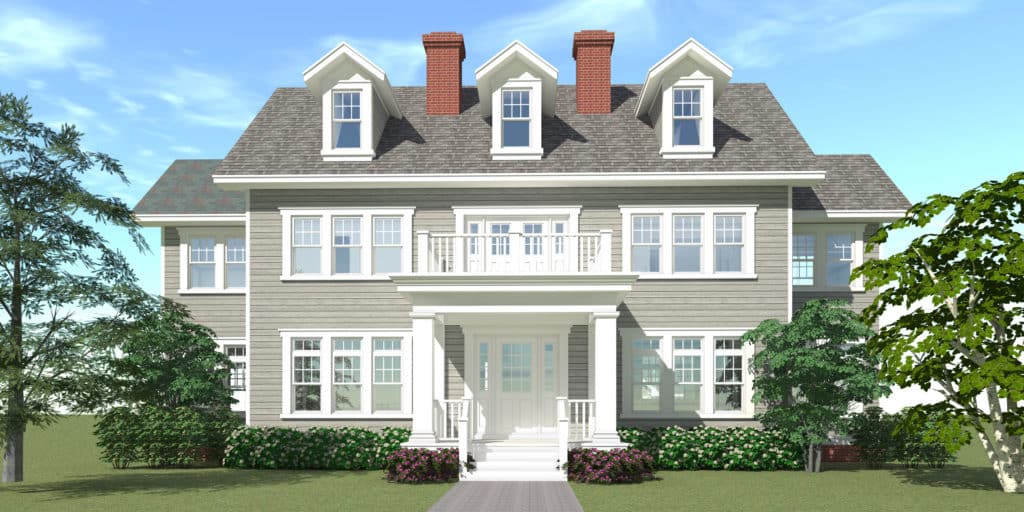 Katelen Irene is the perfect home for a large family. The oversized stairwell leads to formal living, dining, and family rooms. A separate office is suited for the stay-at-home business man. The family room is connected to a music room as well as a ground-breaking kitchen design which features a large under-counter refrigerator in the eating island. The dining room leads to a billiards room, and large back living porch. The upstairs features three bedroom suites, and a fourth bedroom for guests or a baby nursery. The master bath is centered around a freestanding soaking tub with views of the fireplace. The bathroom also features a double shower, basin sink, and is connected to the large dressing closet, and the sundeck. The large flowing stairs continue to the attic for flexible play space, storage, or future additions.
The standard version of this plan is designed with a concrete slab on grade. The exterior walls are 2×6 wood framing. The roof is shingles over plywood deck, and pre-engineered wood trusses. The exterior is finished with lap siding over the wall structure.
In 2008, this plan was the featured plan for Cape Cod House Plans on Houseplans.com. It was also the featured plan for Top House Plans on Houseplans.com. In 2008, this plan was featured in Orlando Homebuyer Magazine Design Challenge. In 2007, this plan was featured in the Orlando Sentinel as Design of the Week.
66′ wide, 58′ deep and 36′ high.
10′ ceilings downstairs
9′ ceilings upstairs
3,347 sq. feet of living space (1,690 first floor, 1,657 second floor)
1,709 sq. feet of additional space (602 porches, 1107 garages)
5,056 sq. feet under roof