Description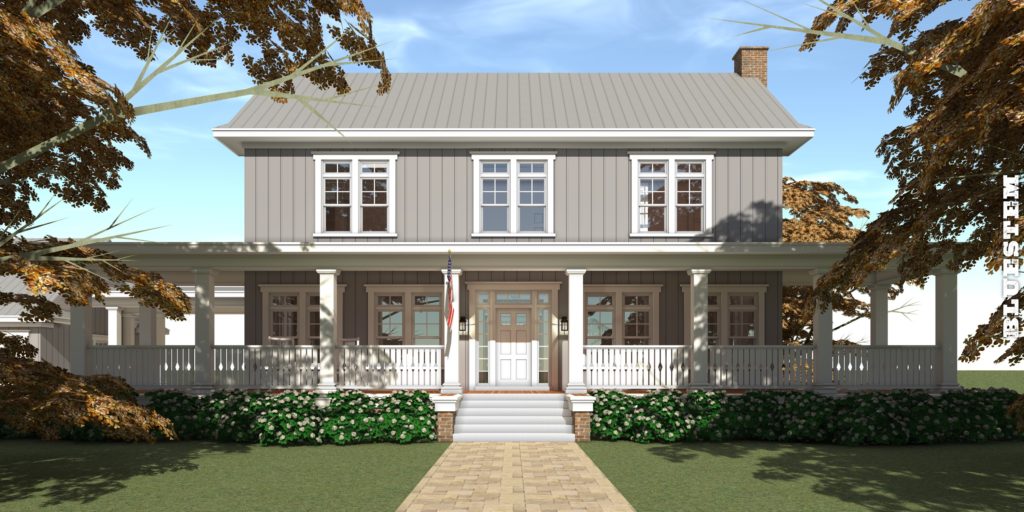 Bluestem Farmhouse is a beautiful home for entertaining. Large porches provide a view in all directions, and the interior is generous for spacious living.
This plan is constructed with a poured concrete footing, concrete block stem well and a wood floor system over a crawlspace. The exterior walls are 2×6 framing. The interior walls are 2×4 framing. The roof structure is pre-engineered wood trusses. The exterior is finished with board and batten siding, brick water table and a silver metal roof.
64' wide (137′ wide with 4 car garage), 87' deep and 35' high.
10' flat ceilings throughout
9:12 pitch main roof
2:12 pitch at the porches
4,742 sq. feet of living space (2,472 first floor, 2,270 second floor)
1,336 sq. feet of additional space (638 front porch, 638 rear porch, 60 side porch, 1512 garage)
7,590 sq. feet under roof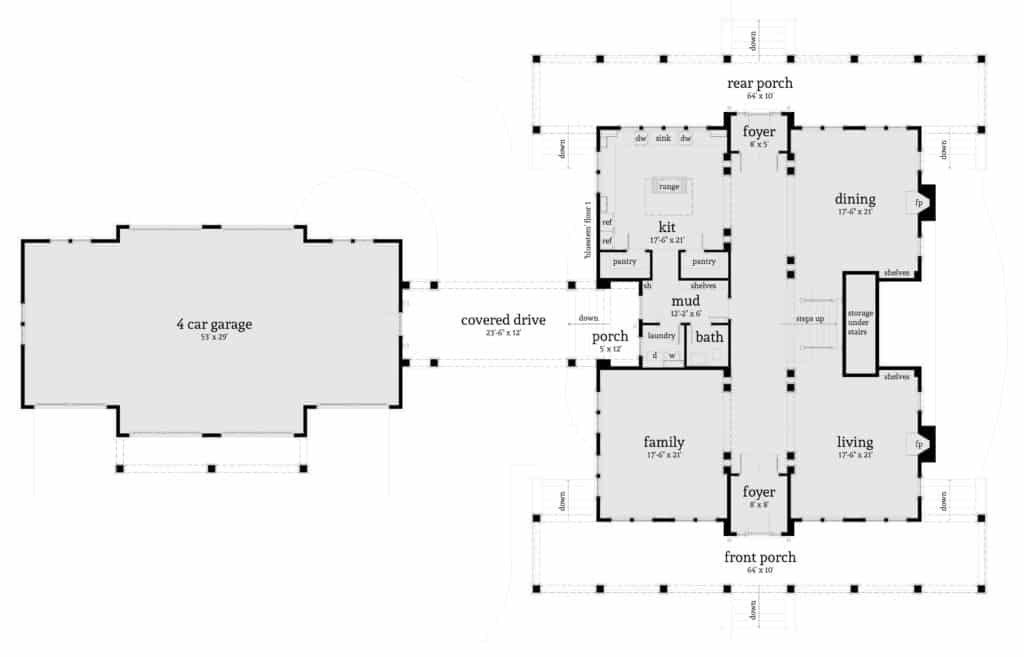 Floor 1
Floor 2