100% Designed and Created in the USA :-)
We've been designing beautiful homes for 25 years.
Recent News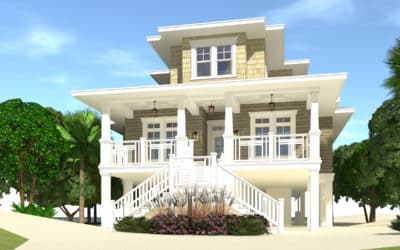 Dreaming of a beach house that's big enough for your friends and family, but will fit on your narrow lot? Fenton Beach House combines a 37′ width with generous living spaces and 4 bedrooms. Here are the specifics: 4 bedrooms 4 bathrooms 2845 square feet of...