Description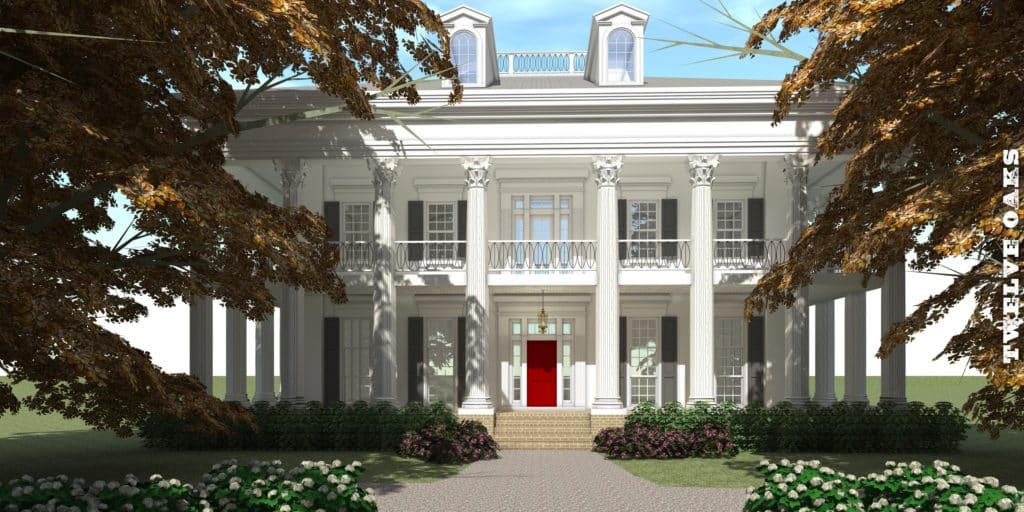 The large wrap-around porch shades all sides of the house, providing outdoor space for entertaining and relaxing. The interior of the home features 3 large bedroom suites, each having it's own sitting area and fireplace. The living, dining, and family all feature fireplaces, large triple-hung windows, wood floors, elaborate moldings, and generous spaces for furnishings. The stairs continue to an upstairs vestibule, and future space in the attic.
The standard version of this plan is designed with a concrete slab on grade. The exterior walls are 2×6 wood framing. The floor systems are pre-engineered wood trusses. The roof is pre-engineered wood trusses.  The exterior is finished with corinthian columns, large detailed entablature, full-height triple-hung windows, sand stucco finish and a shingle roof.
In 2006, this plan was featured in the Orlando Sentinel as Design of the Week.
11′-4″ ceilings downstairs
10′ ceilings upstairs
66′ wide, 66′ deep and 46′ high
4,500 sq. feet of living space (2,300 first floor, 2,200 second floor)
5,924 sq. feet of additional space (3,400 porches, 2,524 attic)
10,424 sq. feet under roof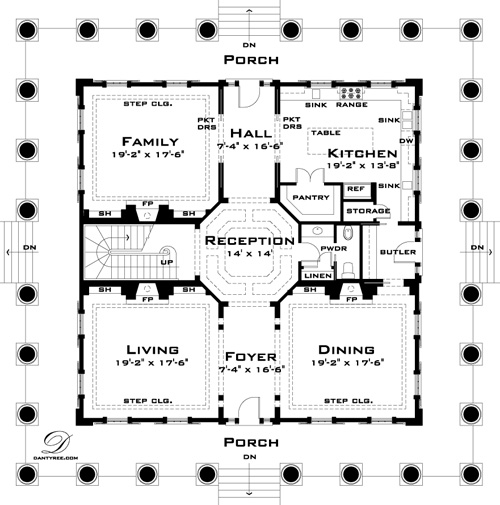 Floor 1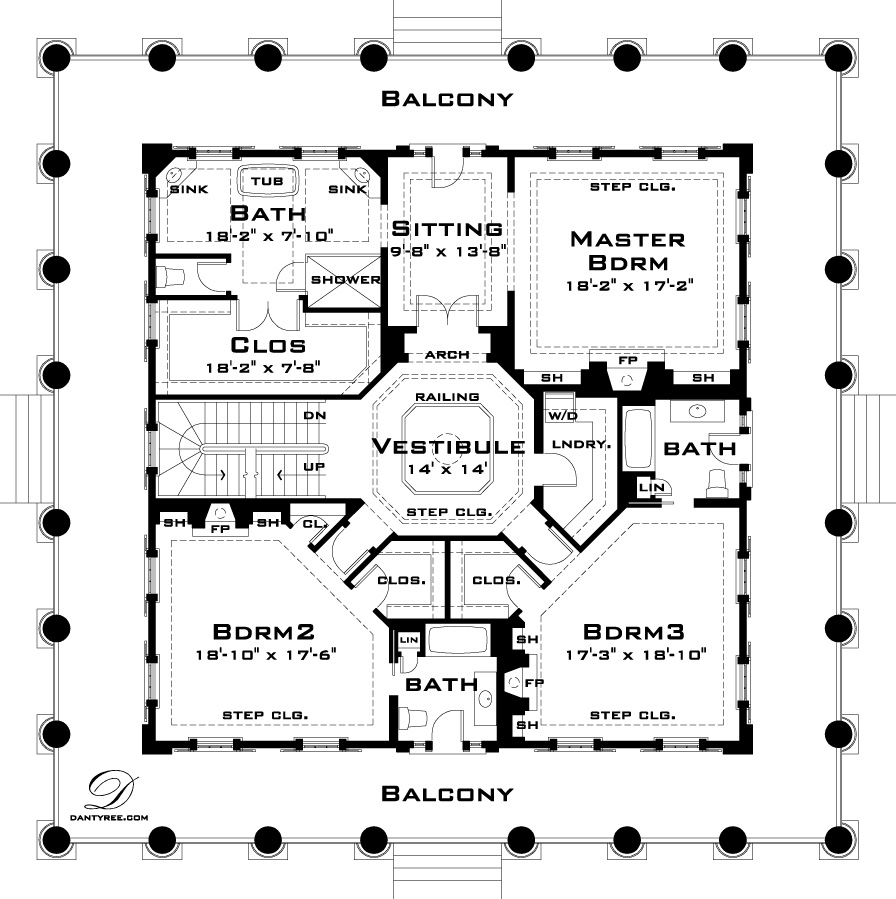 Floor 2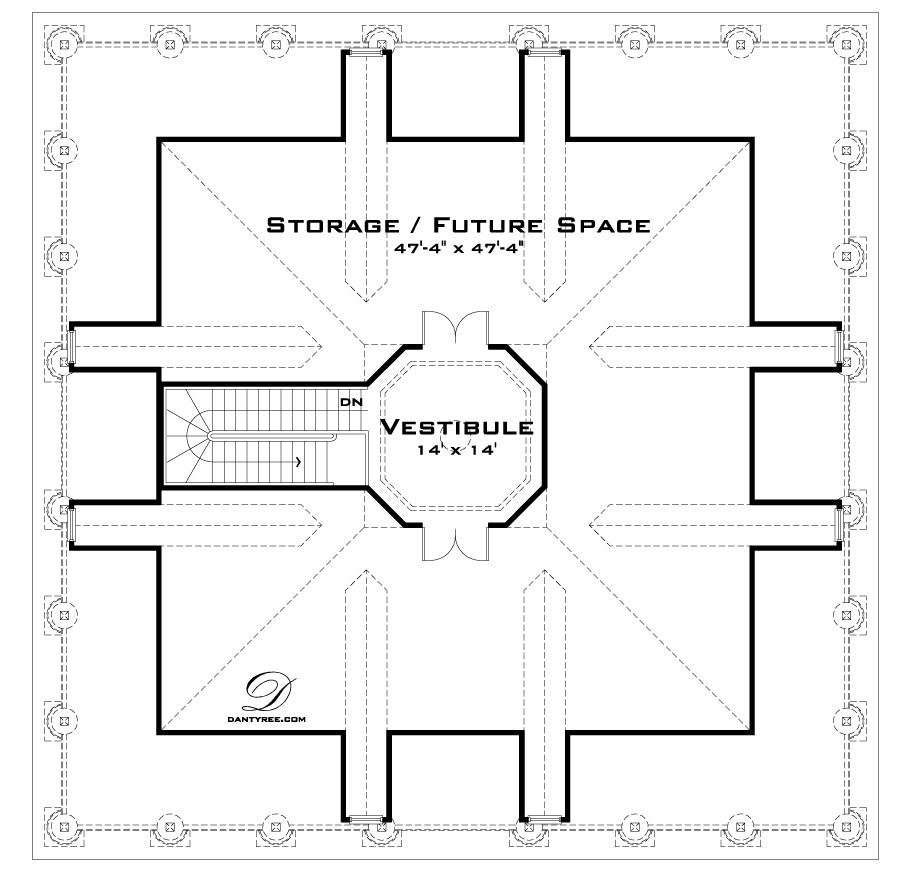 Attic Plan