Description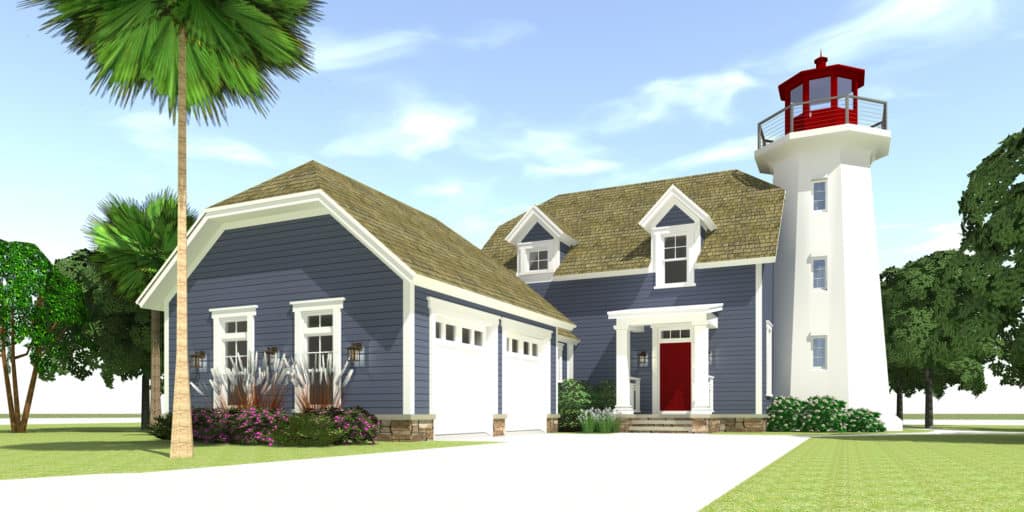 Kittee's Lighthouse is beauty and comfort all wrapped up in a beach home. Enjoy the sounds of the sea and the smell of the salty air as you walk with your beautiful family on the shell crusted shoreline with Kittee's Lighthouse in the near distance, making your life on the shoreline perfect.
This plan is designed with a concrete slab on grade. The exterior walls are 2×8 wood framing with r30 spray foam insulation. First and second floor systems are pre-engineered wood trusses. The roof is cedar shakes, a plywood deck, and pre-engineered wood trusses. The exterior is finished with stone, stucco and wood siding over a waterproof barrier and wall sheathing.
9′ ceilings throughout
sloped ceilings in upstairs bedrooms
In 2008, this plan was featured on houseplans.com as a new plan for July and Eye on Design: News from PCBC.
52′ wide, 72′ deep and 40′ high.
2,082 sq. feet of living space (1,225 first floor, 857 second floor)
1,240 sq. feet of additional space (728 porches, 512 garages)
3,322 sq. feet under roof
Floor 1
Floor 2