Description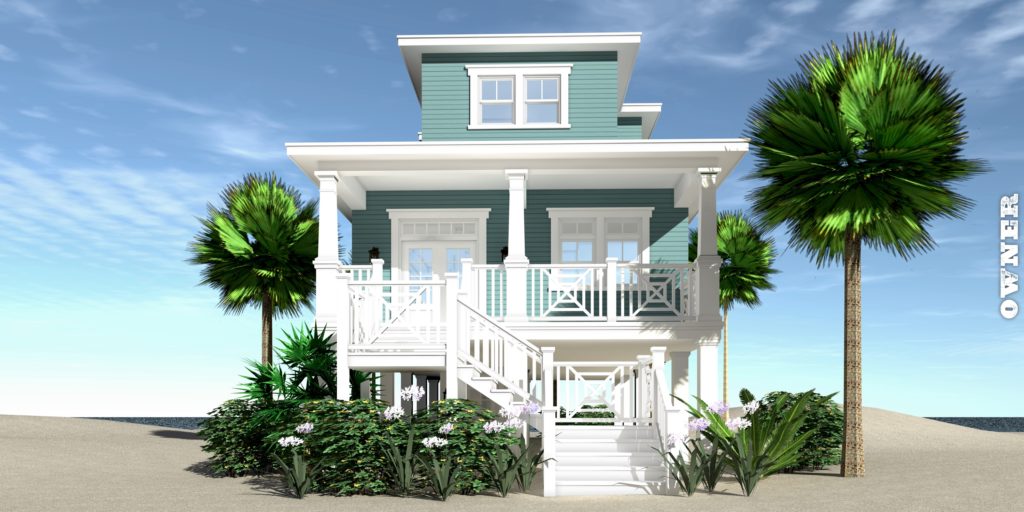 The Owner plan is classic beach styling, fit to your narrow lot requirements.
The Owner plan is designed with wood pilings. The exterior walls are 2×6 wood frame. First and second floor systems are pre-engineered wood trusses. The roof is standing seam metal over plywood deck, and pre-engineered wood trusses at 4:12. The exterior is finished with cedar shakes and white moldings.
3 bedrooms
3 bathrooms, 1 half bath
23′-6″ wide, 52′ deep and 33′ high. Front stairs are not included in these dimensions, and add 12′ to the depth, totaling 64′.
10′ ceilings downstairs, 9′ ceilings upstairs
1,805 sq. feet of living space (125 stairwell, 1011 first floor, 669 second floor)
212 sq. feet of additional space (212 porches)
2017 sq. feet under roof