Description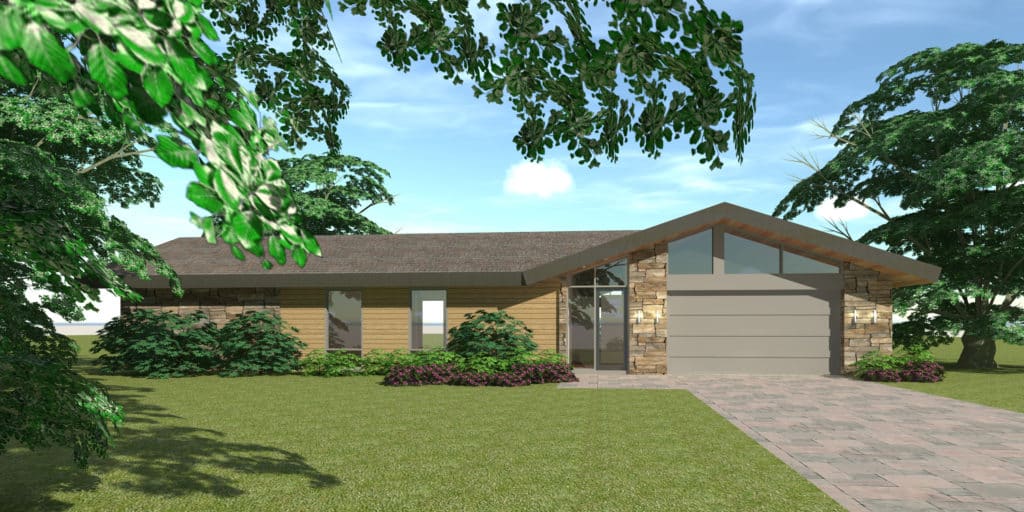 Azalea is a revival of the modern ranch homes of the mid 1900s. It combines a casual room layout with a non-split plan for parents who want to be near the kids at night.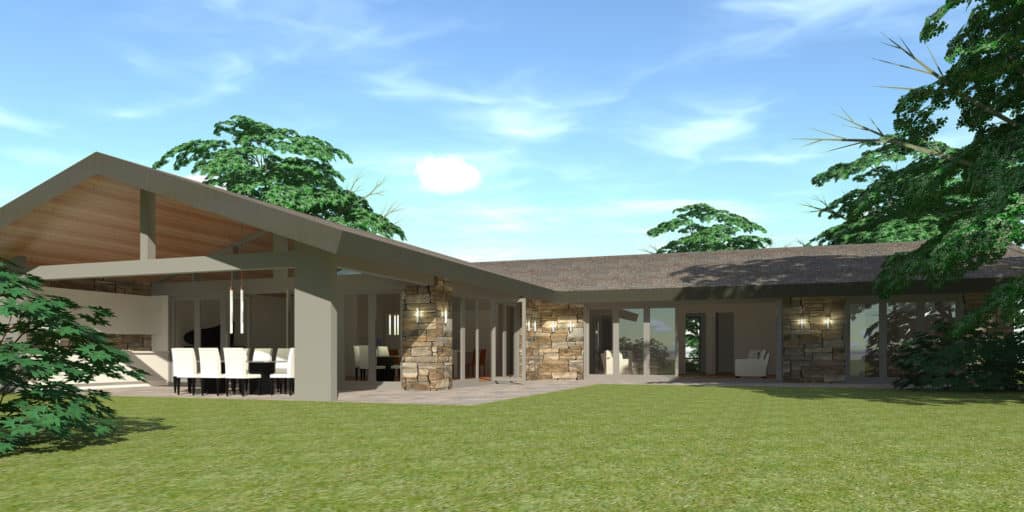 This plan is designed with a concrete slab on grade. The exterior walls are 2×8 wood framing with r19 spray foam insulation. The roof is asphalt shingles, a plywood deck, and pre-engineered wood trusses with a 4:12 pitch. The exterior is finished with stucco, stone and metal panels.
In 2008, this plan was featured as Houseplans.com exclusive content. In 2008, this plan was also discussed on Lotta Livin'.
76' wide, 70' deep and 16' high.
9'+ vaulted ceilings throughout
2521 sq. feet of living space
949 sq. feet of additional space (420 porches, 529 garages)
3470 sq. feet under roof