Description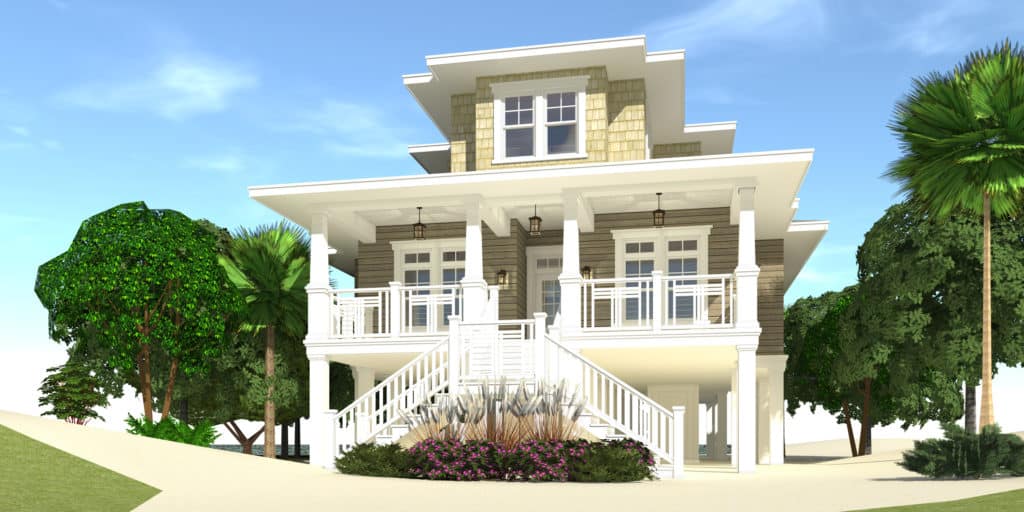 Fenton is the perfect home for land which has an incredible view. Four bedrooms provide plenty of space to invite all your family and friends for your vacation getaway. A large kitchen and living have plenty of windows and open toward the rear porch. The beach cottage stairwell leads up to two full suites on the upper floor, and down to the entry under the house.
The standard version of this plan is designed with wood pilings. The exterior walls are 2×6 wood frame. First and second floor systems are pre-engineered wood trusses. The roof is standing seam metal over plywood deck, and pre-engineered wood trusses at 4:12. The exterior is finished with wood lap siding, cedar shakes and wood moldings.
The pilings and stairs can be adjusted to meet local building height requirements. Contact Us to discuss your specific build location.
4 bedrooms
4 bathrooms
37′ wide, 76′ deep and 35′ high (not including stairs)
10′ ceilings downstairs, 9′ ceilings upstairs
2,944 sq. feet of living space (1,861 first floor, 983 second floor, 100 lower stairwell)
592 sq. feet of additional space (592 porches)
3,536 sq. feet under roof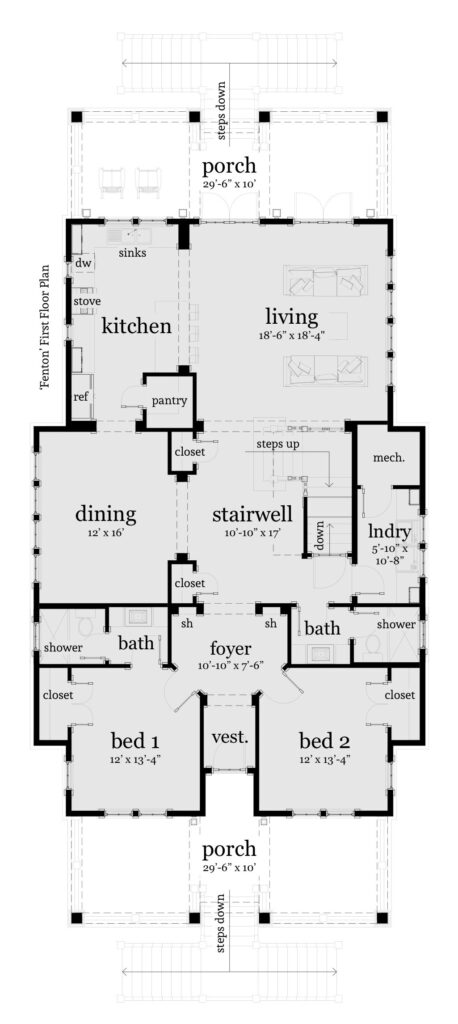 Floor 1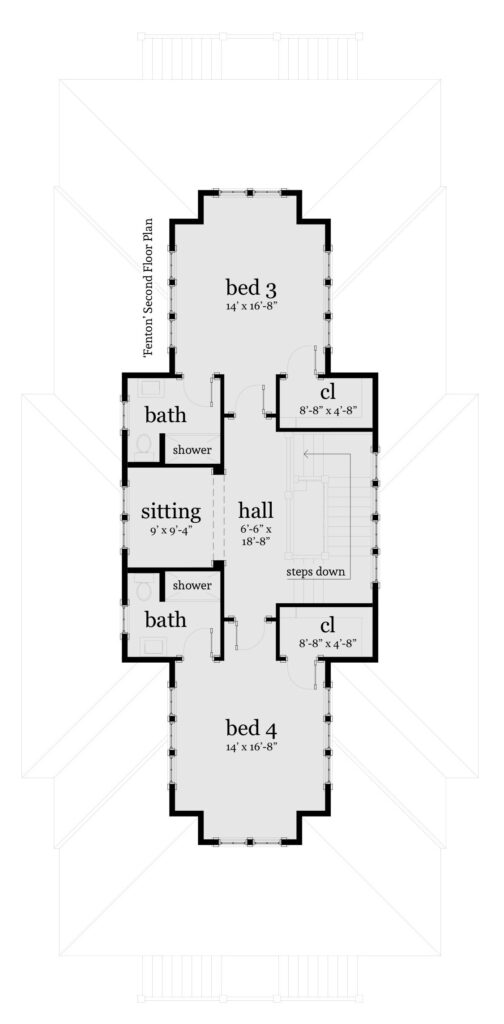 Floor 2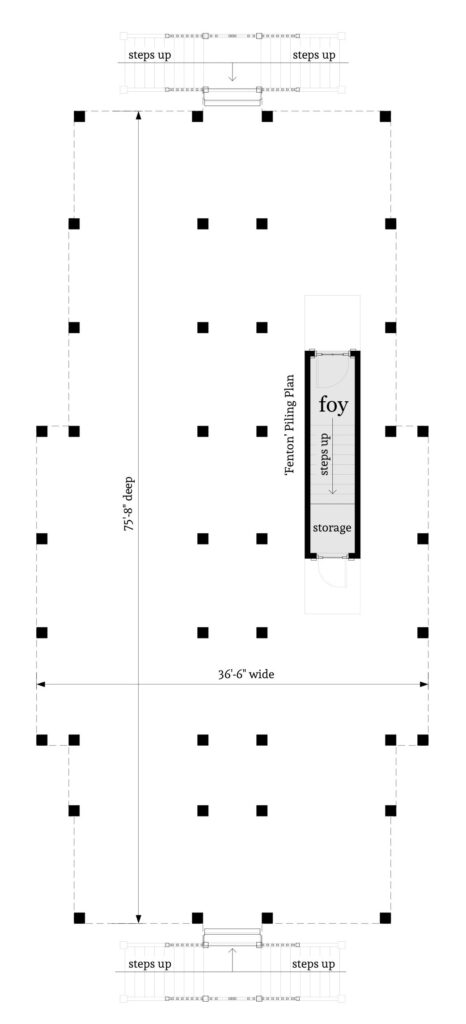 Piling Plan