Description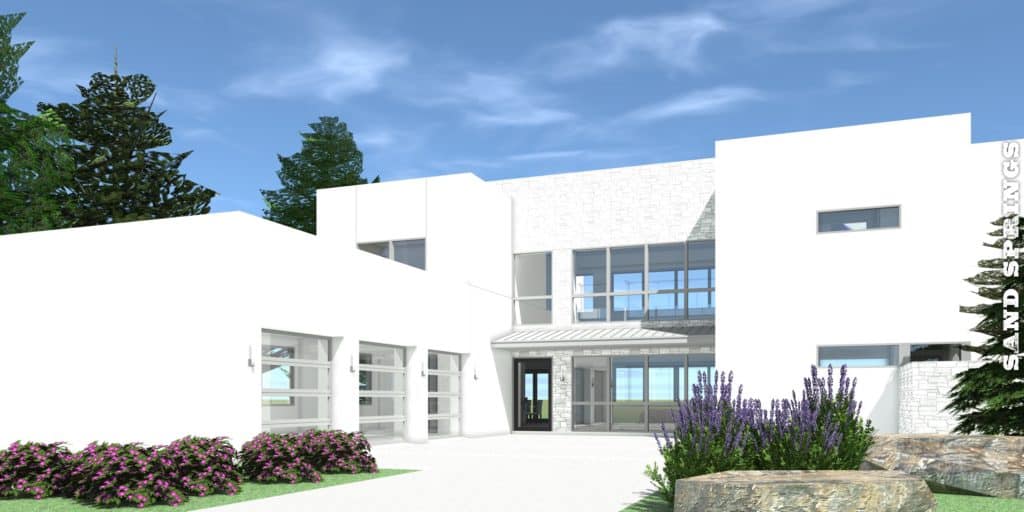 A modern plan with all the conveniences. An open kitchen and dining are cozy and relaxing. The awesome family room opens to views in all directions. The patio has an outdoor fireplace and pool with double waterfalls. Four full bedroom suites allows flexibility and privacy.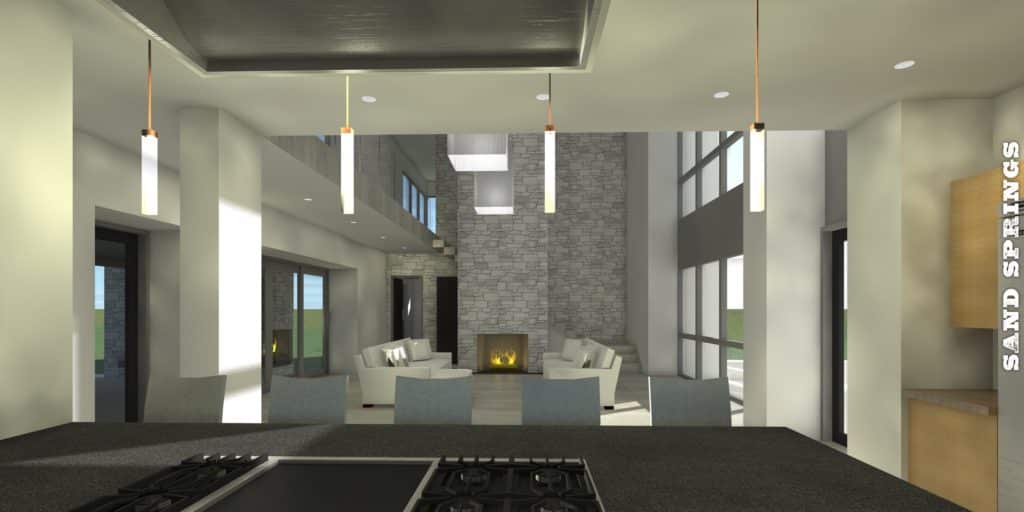 Kitchen
This plan is designed with a concrete slab on grade. The exterior walls are 2×6 wood framing with r21 spray foam insulation between. The floor systems are 16″ pre-engineered wood trusses. The roof is standing seam metal, a plywood deck and pre-engineered wood trusses. The exterior is finished with sand-finish stucco and stacked stone over a waterproof barrier and wall sheathing.
70′ wide, 88′-2″ deep and 28′ high.
4,073 sq. feet of living space (2354 first floor, 1719 second floor)
1,606 sq. feet of additional space (853 porches, 753 garages)
5,679 sq. feet under roof
10′ ceilings throughout
21′-4″ ceilings in family room
Floor 1
Floor 2