Description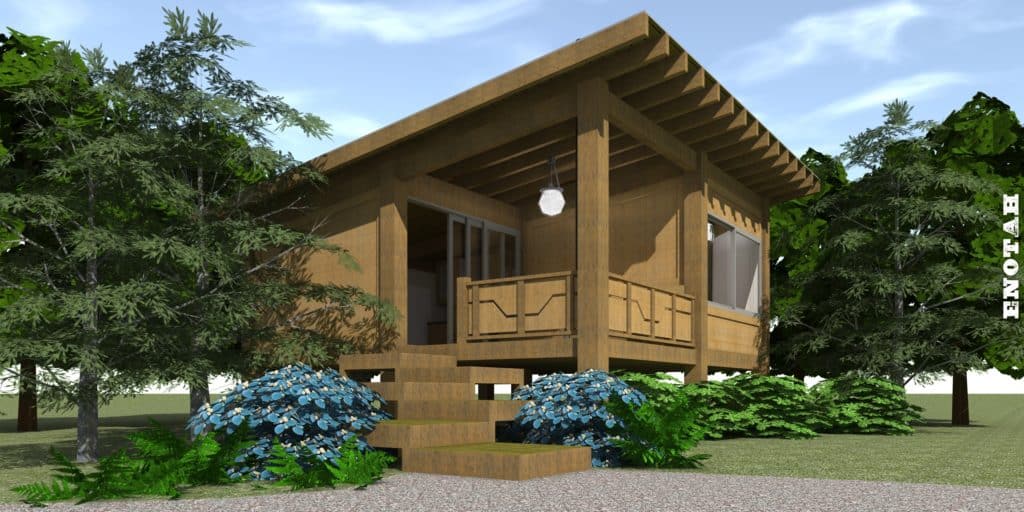 Enotah is a modern hunting cabin. It has one bedroom which can be furnished with a queen size bed or two bunkbeds. The living has a wood fireplace, and the porch is heated with a small wood stove. A small tankless gas water heater is mounted on the outside of the cabin.
Photos from New Zealand and Exuma, Bahamas.
The standard version of this plan is designed with a treated wood pilings and a wood frame floor. The exterior walls are 2×6 wood framing and treated beams. The roof is 1.5:12 pitch roof over plywood deck, and wood rafters. The exterior is finished with wood panels over the wall structure.
25′ wide, 25′ deep and 18′ high.
8'+ ceilings throughout
456 sq. feet of living space
144 sq. feet of additional space (144 porches)
600 sq. feet under roof