The Blackberry Blossom House Plan.
Your family and guests will enter Blackberry Blossom through either of the ground floor reception areas.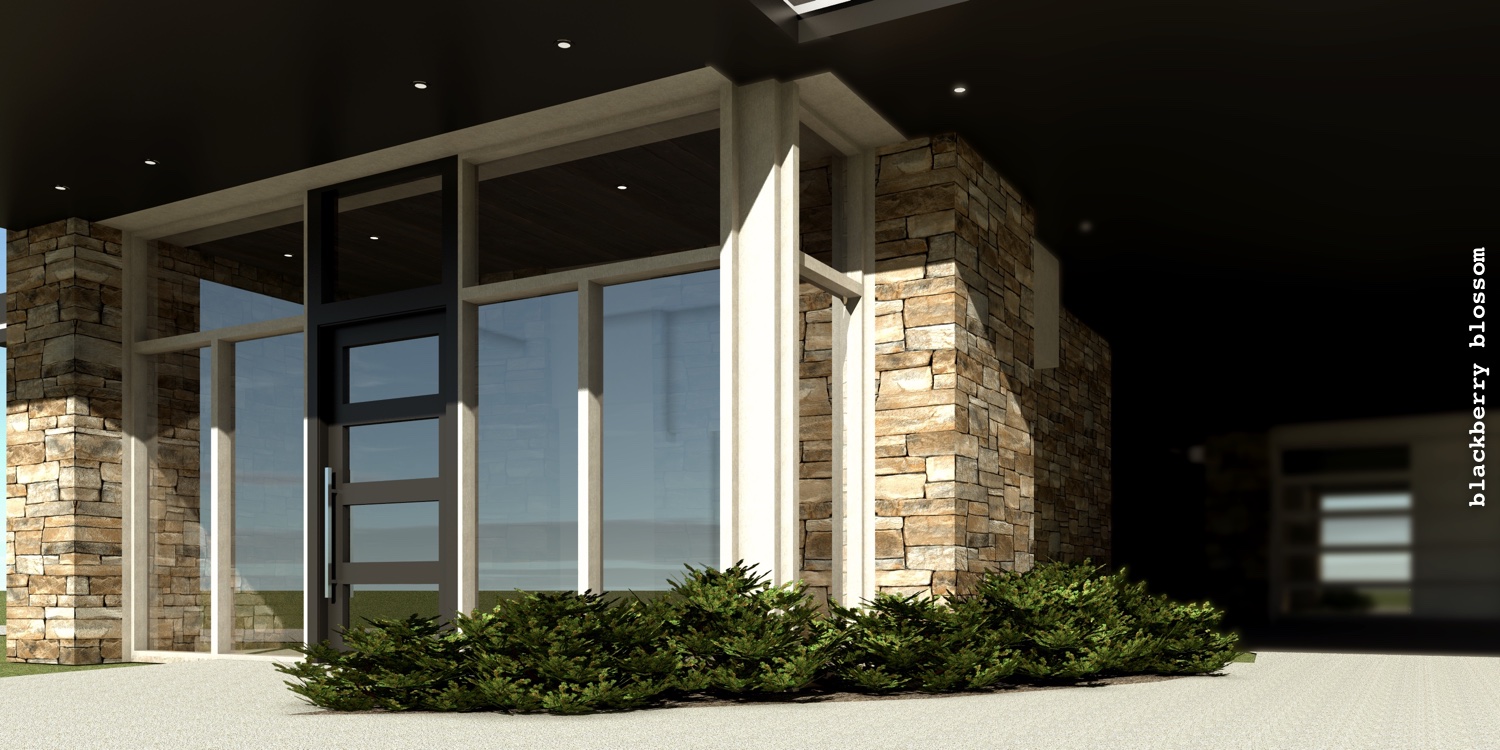 Two commercial elevators (optional) and grand staircases lead to the upper level.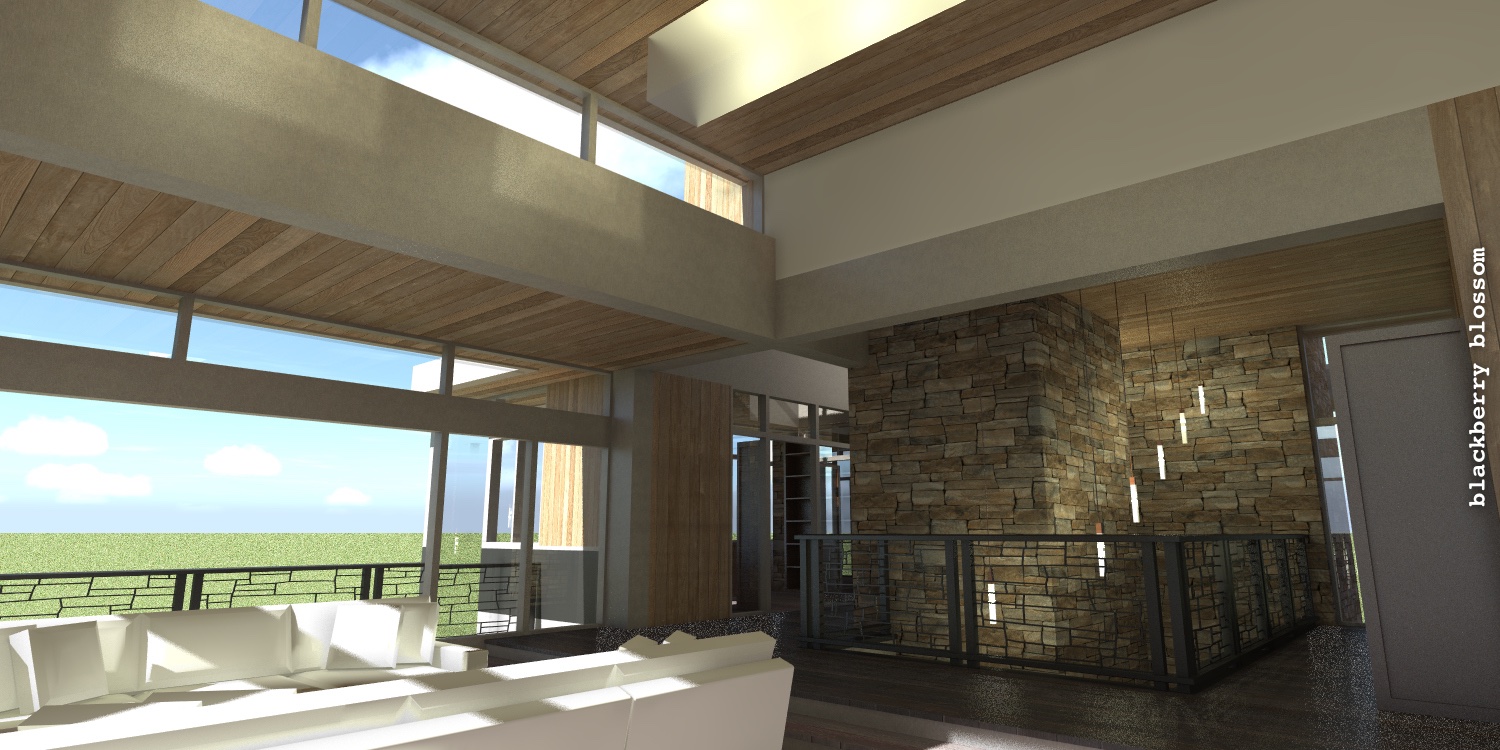 The house is carefully designed with separate family and entertaining spaces. Connected in the entertaining spaces are living, dining, library and office, with separate restrooms for men and women. A wood-burning fireplace blends modern styling with traditional and genuine warmth.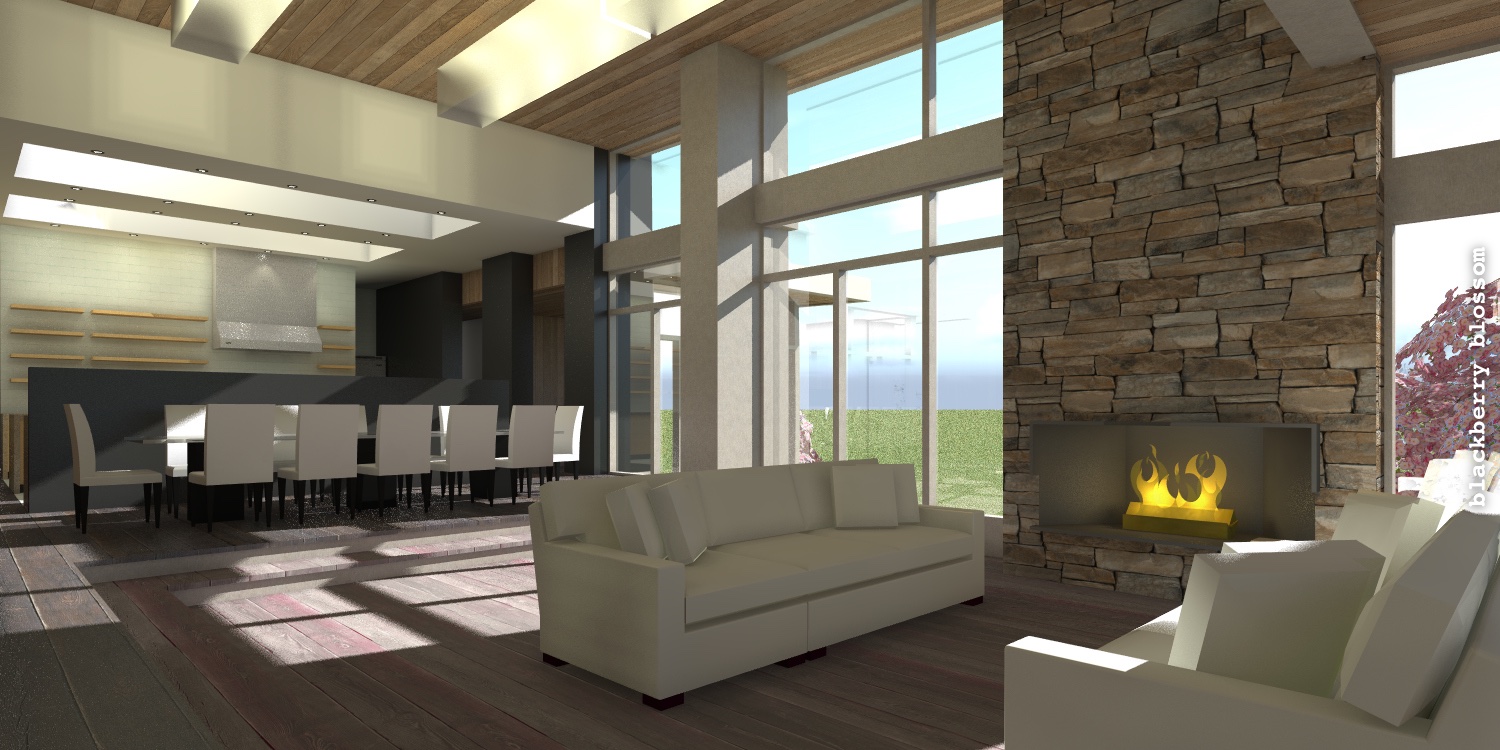 The Privacy You Need
The master suite allows space for a sitting area, home office, and even includes a private dining area for two with a fireplace. Exercising space is adjacent the large laundry, and close to the additional three bedroom suites.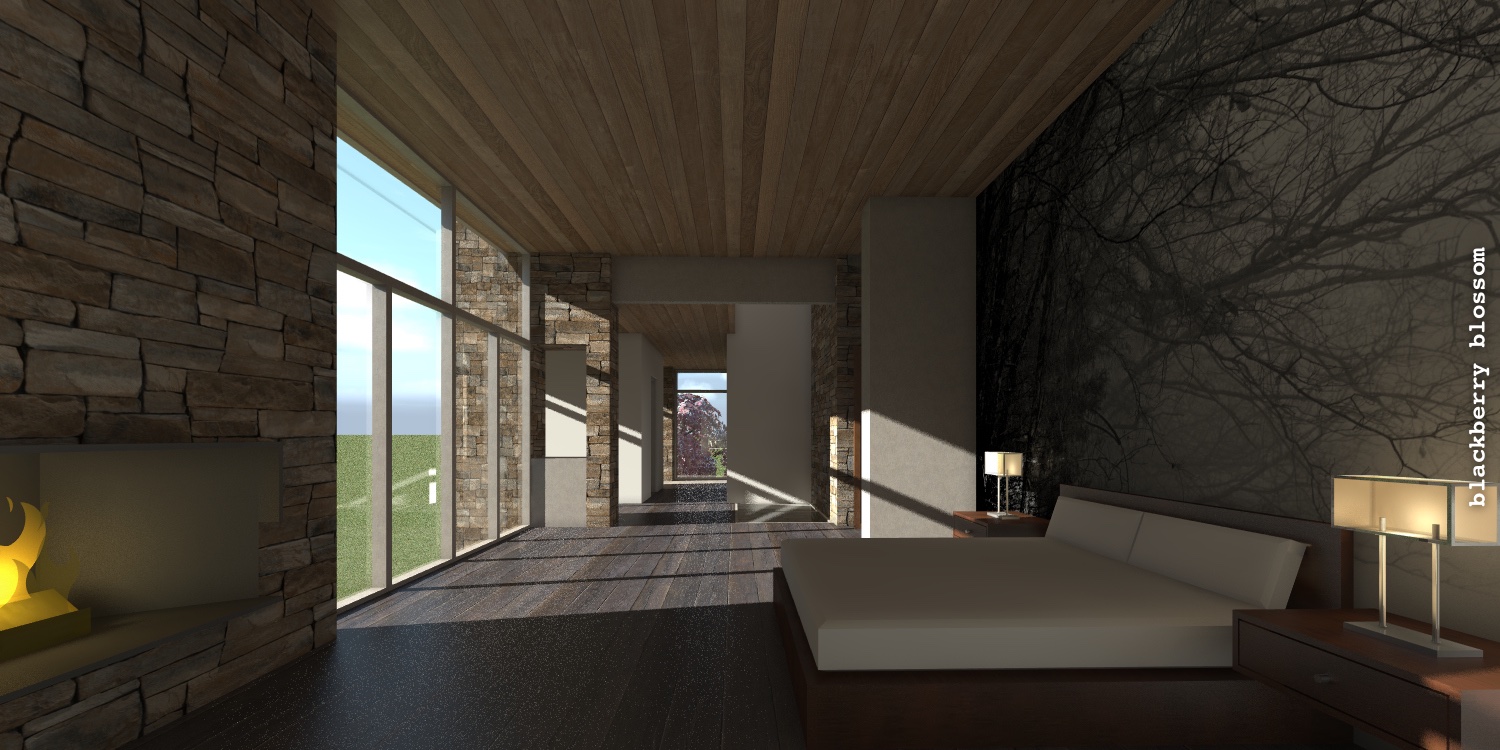 Culinary Charm
The amazing kitchen is designed for entertaining and lots of cooking. It has a separate pantry with refrigerator, freezer and shelving. In the kitchen is a full catering storage area for storing large items. The three counters cover under-cabinet refrigerators, with easy access from the 60″ Galley Sink and 60″ Viking gas range. This kitchen is ready for the biggest of events, or a casual meal with your family.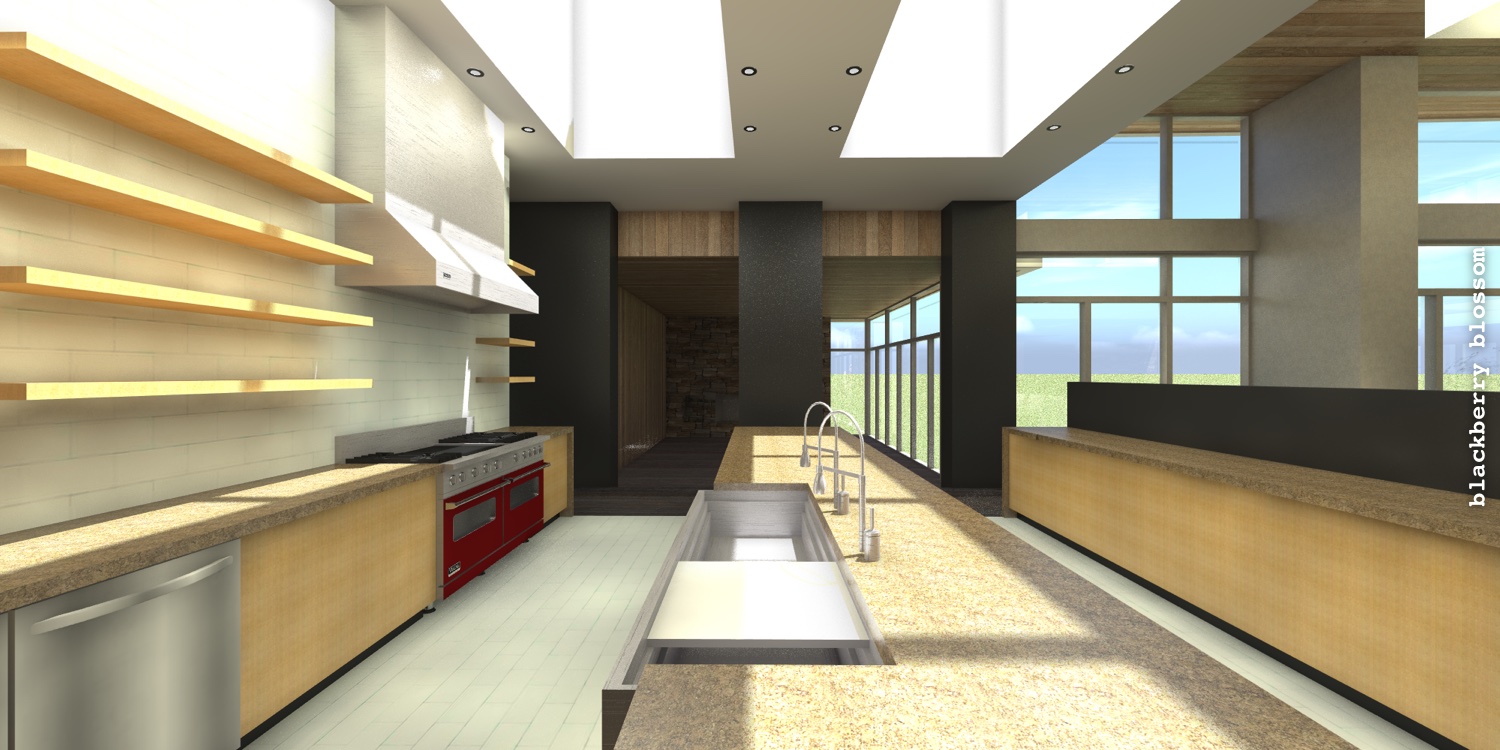 Security
The lower level is full of spaces for storing your favorite vehicles, and can be easily secured with optional roll-down doors over all openings.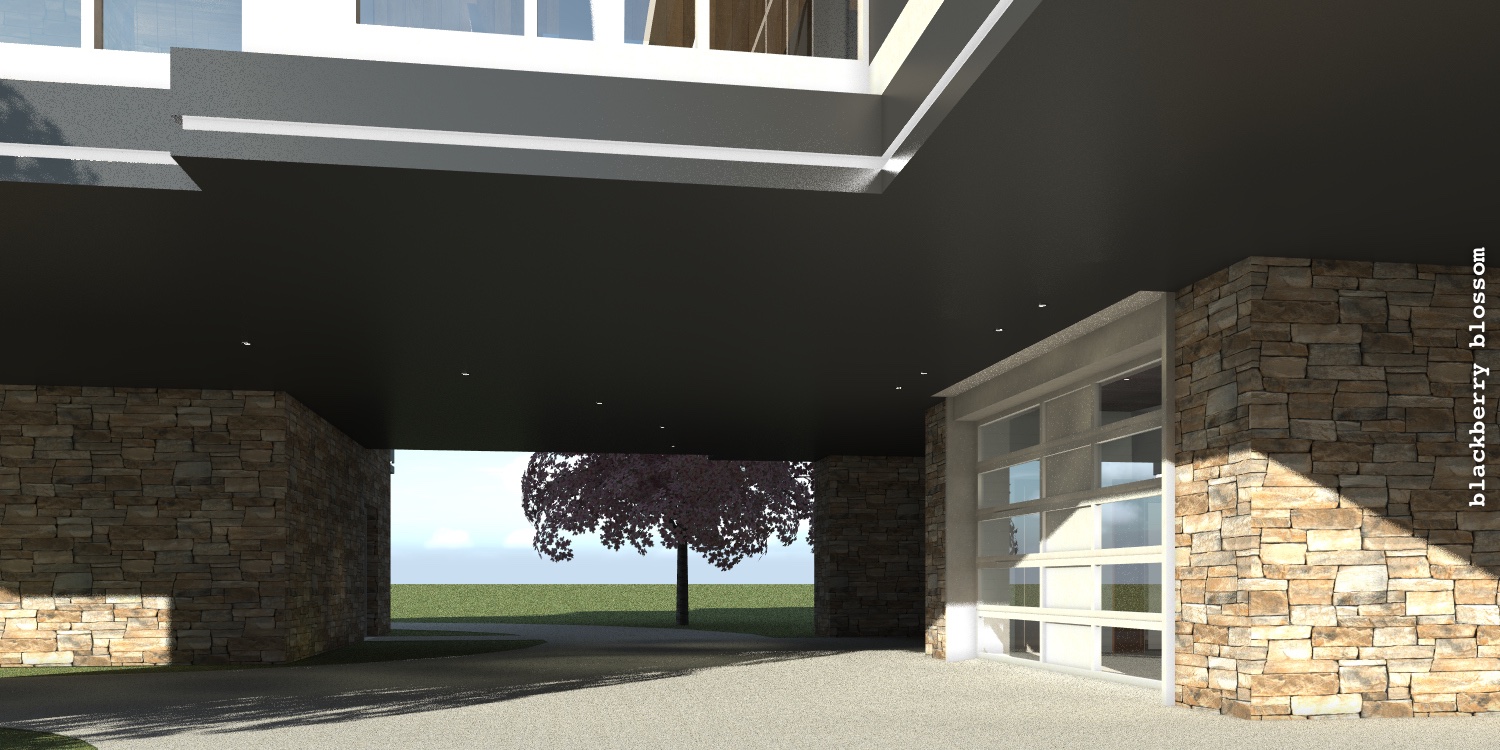 8521 Square Feet
First Floor 1070 s.f.
Second Floor 7451 s.f.
Porches 444 s.f.
Mechanical 354 s.f.
Garage 1472 s.f.
Under Roof 10,791 s.f.

10 Foot Ceilings
11′ ceilings downstairs
10′ ceilings upstairs except:
17′ at living
11′ at family
12′ at kitchen
19′ at upper reception

House Size
92′-4″ wide
112′-4″ deep
35′-6″ high

Flood Height
The height can be adjusted to meet local building height requirements. Contact Us to discuss your specific build location.

Foundation & Floor
The foundation is designed with a poured concrete slab with 12″ concrete block walls on the first level. The main floor system is steel beams and pre-engineered wood trusses.

Wall Structures
The exterior walls are 2x6 wood framing.

Roof Structure
The roof is standing-seam metal over a plywood deck, and pre-engineered wood trusses at a 2:12 pitch.

Exterior Finishes
The exterior is finished with stone, metal panels and wood siding.
What's In This House Plan.
Floor plans are views of each floor, looking down from above. The plans show window and door locations, room dimensions and plumbing fixture locations.
Exterior elevations are flat views of the outside of the house, looking at the front, left, rear and right.
Building sections show cutaway views of the home structure.
The foundation plan shows the location of footings and concrete slabs.
Floor & roof layouts show the outline of the floor truss systems, and slopes, valleys, ridges and hips on the roof.
The wall section is a detailed view showing how the walls are assembled.
The electrical plan shows the outlets, switches, lights and fans on the floor plan.
Construction notes and typical details.
For more information, view a Sample Set of Drawings.
Included File Formats.
PDF is a digital version of the plans which is easy to view and print. It contains all the pages of the plans and shows colors and shadows. The PDF can be printed on any printer or paper size, but most plans print best on 36″ x 24″ paper.
CAD files in AutoCAD 2010 format. We can export other AutoCAD formats if needed. These drawings can be opened in AutoCAD or many other popular CAD programs.
Sketchup Pro. The Sketchup Pro file can be opened in Layout, which is part of the Sketchup Pro bundle. It is the format that we use to create the drawings. It includes a copy of the Sketchup 3D model.