Description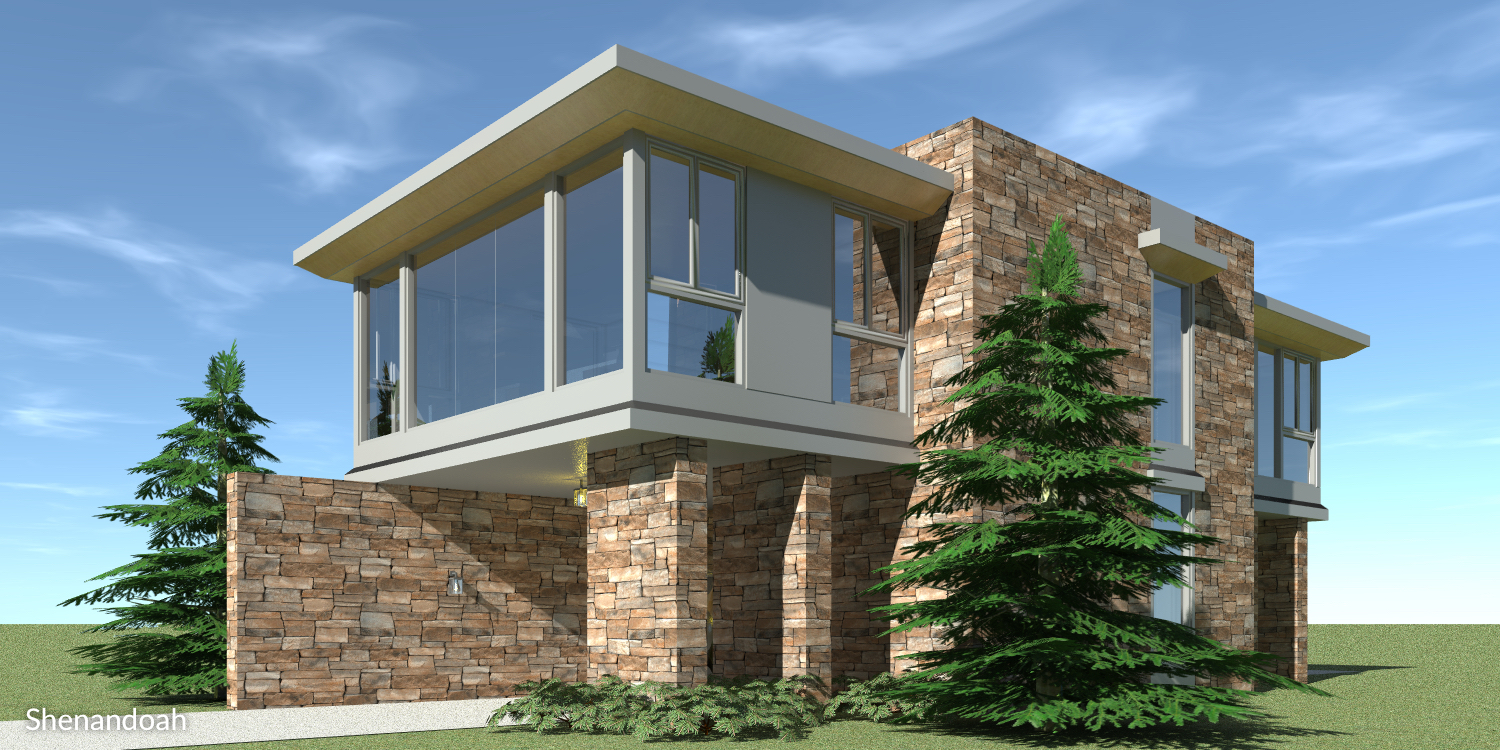 The Shenandoah House Plan has the living spaces on the upper floor for land with a view. The drive-through parking is beneath the house. The foyer tower holds a modern metal stair and residential elevator. Upstairs, the kitchen, living and dining are open with strong stone features throughout. The laundry is conveniently located close to the kitchen, and the office can serve as a guest room or small bedroom, if needed.
The mechanical room on the first level is connected to the upper residence by a mechanical chase. Ground level storage provides plenty of room for larger items.
The standard version of this plan is designed with a concrete slab on grade. The exterior walls are 2×6 wood frame. The upper floor system is pre-engineered wood trusses. The roof is standing seam metal over plywood deck, and pre-engineered wood trusses at 3:12. The exterior is finished with metal panels and brick tile.
1 bedrooms
1 bathrooms,  1 half bath
28′-8″ wide, 63′-2″ deep and 26′-3″ high
10′ ceilings downstairs, 8′ ceilings upstairs
1517 sq. feet of living space (195 first floor, 1322 second floor)
728 sq. feet of additional space (728 carport, 155 storage)
2400 sq. feet under roof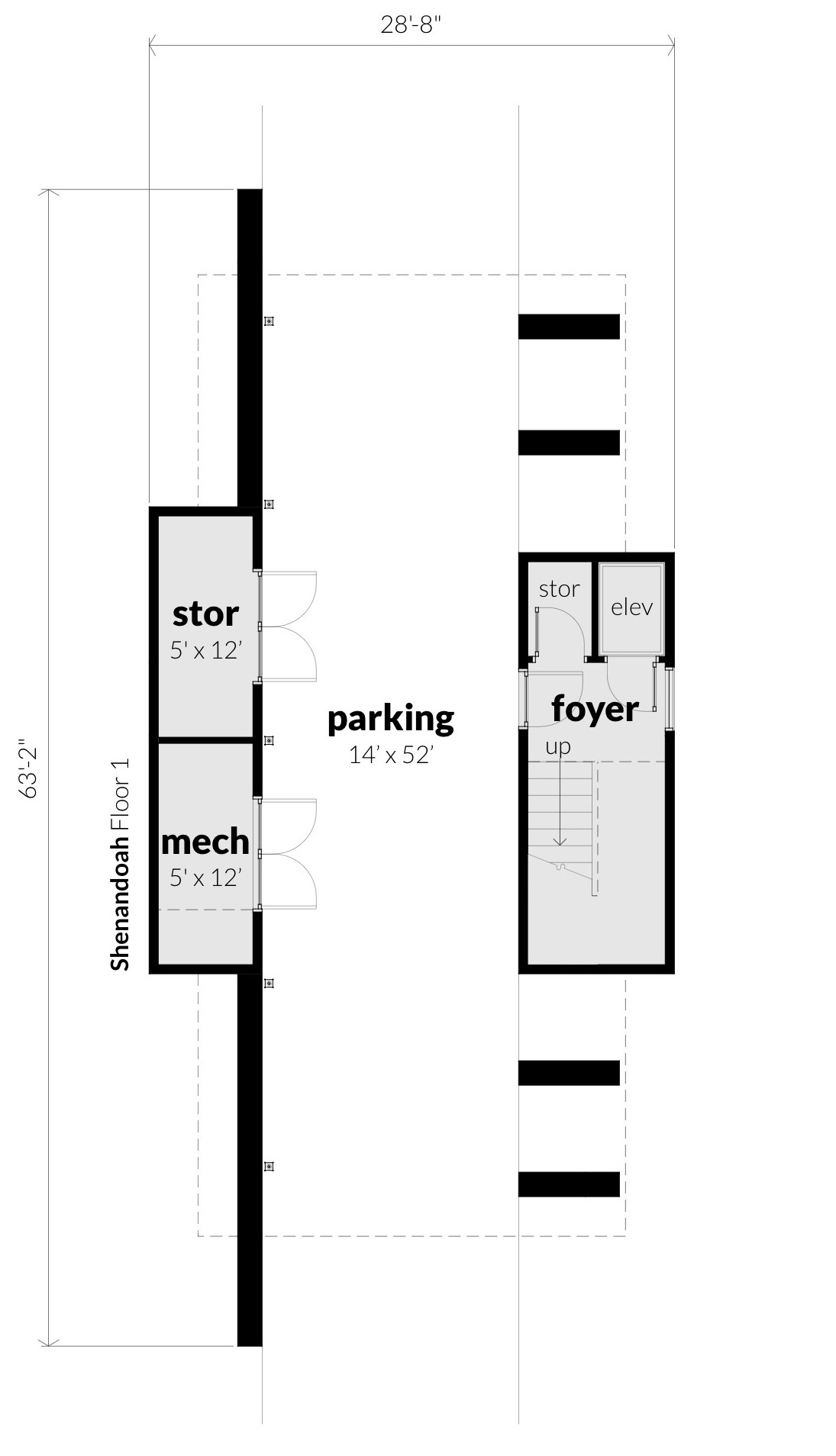 Floor 1, Shenandoah House Plan by Tyree House Plans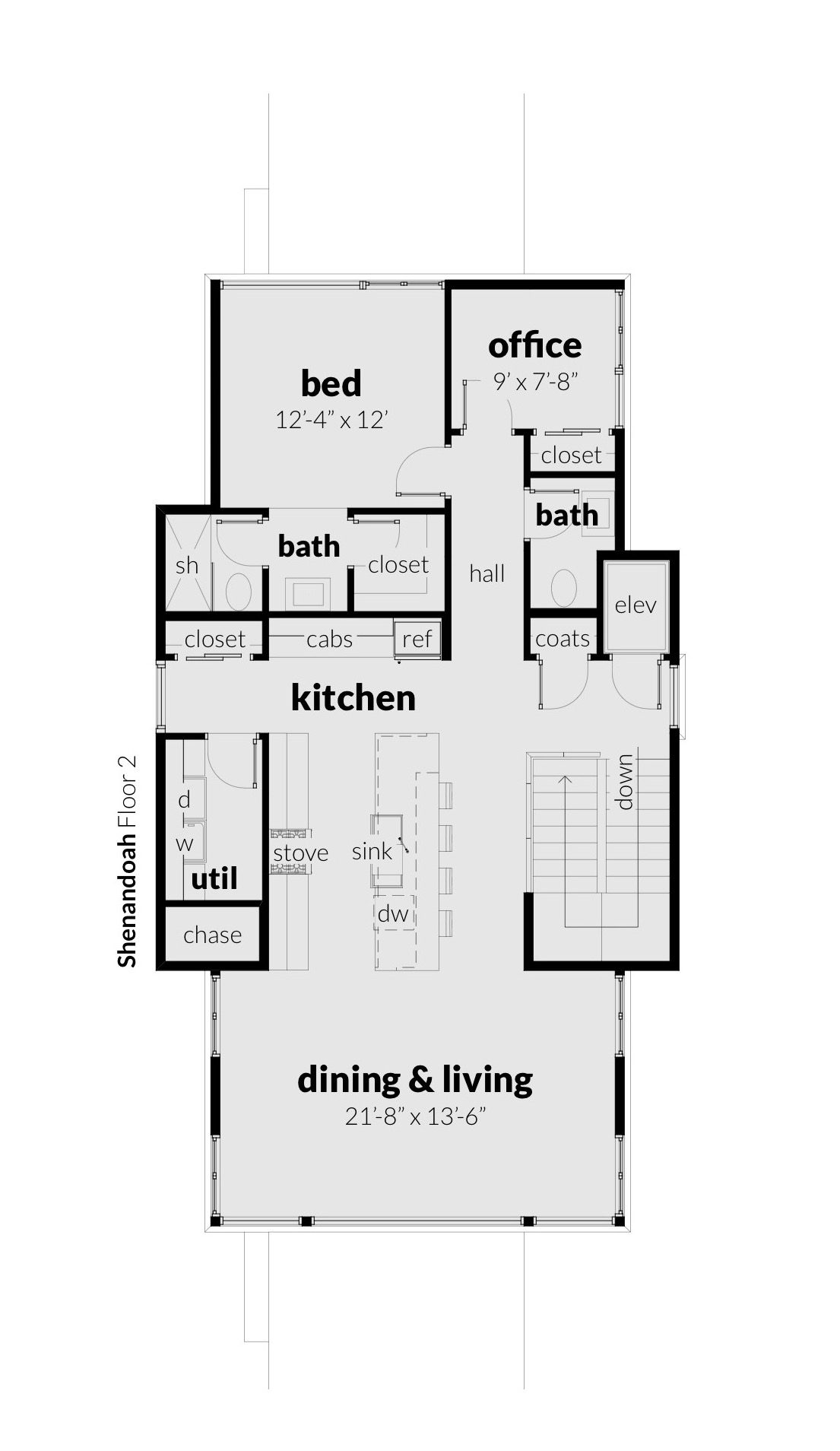 Floor 2, Shenandoah House Plan by Tyree House Plans